Accessing the Osprey Academy
Updated Aug 31st, 2023
Who is this guide for?
Any Users
Help can be found for Osprey via our Acadamy site, where you can search for help on any topic to do with Osprey. We also have our help line telephone number and an online support form that can be submitted to us.
Accessing Osprey Academy from the Osprey Website
The Osprey Academy can be accessed via our website
www.ospreyapproach.com or support.ospreyapproach.com
If navigating via the main homepage, click onto the link Customer Help Center to open the Academy.

Accessing Osprey Academy from Osprey Web
To access the Osprey Academy from Osprey Web, navigate to Osprey Home > Osprey Help Center.

Accessing Osprey Academy from Osprey App
To access the Osprey Academy from the App, click on the ? icon that is found at the top-right of the app. This will open our Acadamy in a new tab in your browser.

The Osprey Academy Homepage
The hub provides a search facility, so searching for words such as "time recording" or "report" will provide a list of potential matching guides.
Just below the search bar are contact details for our support team.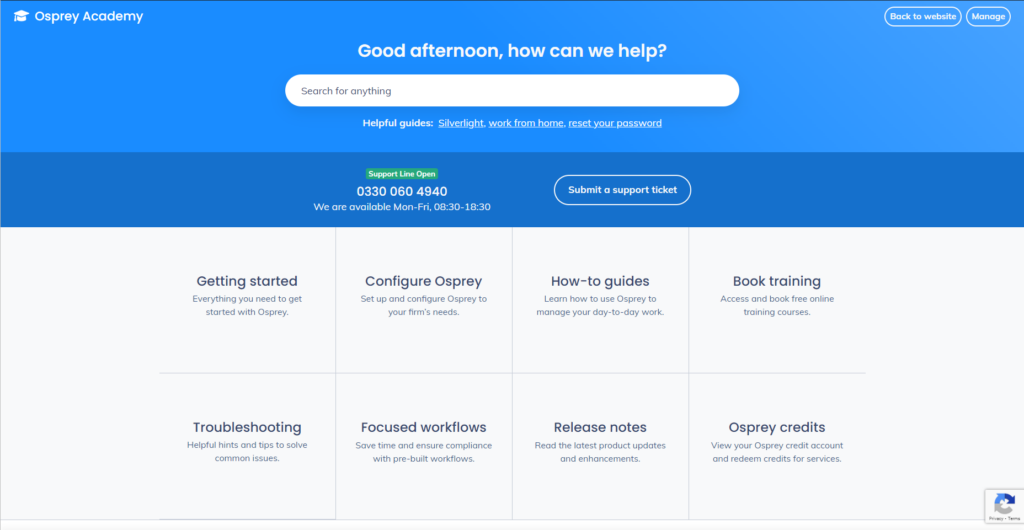 The lower portion gives access to 8 main areas of Osprey Academy.
Navigating the Osprey Academy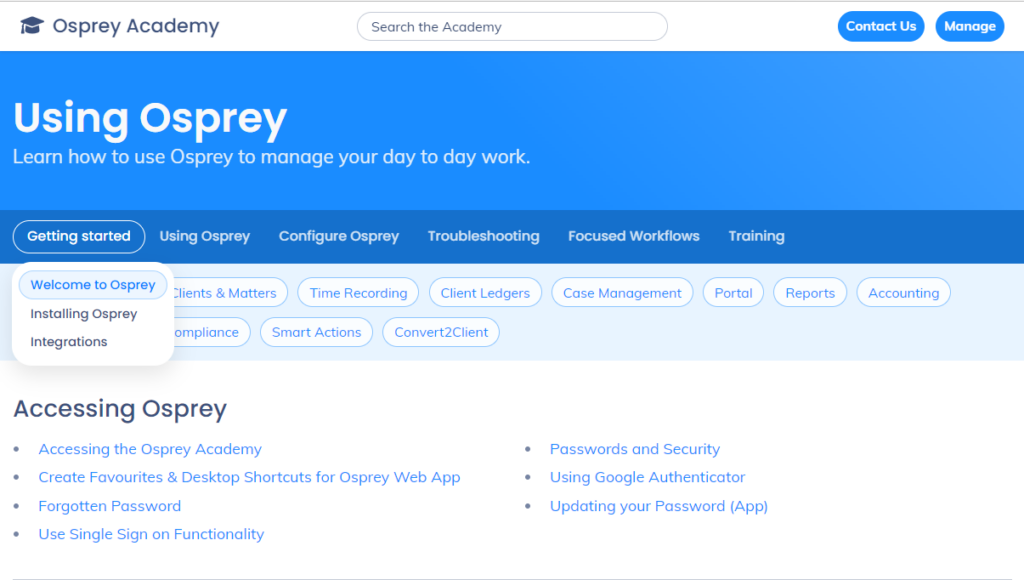 Clicking Osprey Academy at the top right to go back to the Academy homepage.
Search and Contact Us buttons are also available at the top of the page.
The navigation bar allows you to navigate between several area, with options to select sub-categories.
Viewing the Guides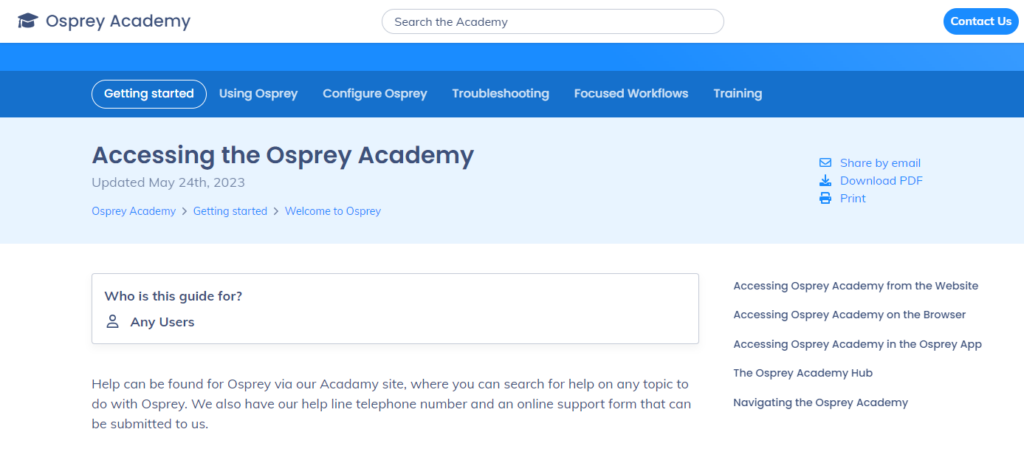 When viewing guides, there are functions to share via email, download a PDF copy and print our guides, as well as shortcuts to the right-hand side, to jump to specific sections of the guide.