Create a Bill Template (Browser)
Updated Feb 23rd, 2023
Who is this guide for?
Accounts Users and Accounts Supervisors
Before printing a bill, you must ensure that a billing template has been created. This guide will take you though doing this in the Browser version of Osprey.
In the Osprey Approach Browser Navigate to Time Recording — Time Billing — Create Bill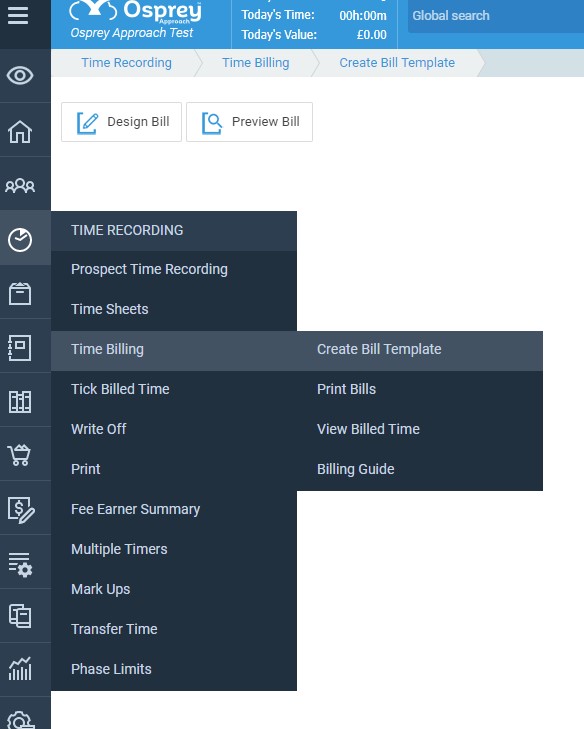 Select the Design Bill option to create or change any content on your bill template.
When the Word document opens, you can add any information you need. A standard set of merge fields are available to allow you to include data from Osprey.
When you are happy with your template, click the X in the top corner. You can then save your changes.
Use the Preview option to display how your bill will look when run. Please note that the preview uses dummy data to populate your bill.