Who is this guide for?
Accounts Users and Accounts Supervisors
Before producing bills in Osprey you will need to create a bill template. This guide will take you through how to do this in the Case Management App
Creating a Bill Template
In the Osprey Approach App, Navigate to the Supervisor tab (If you do not see this then you do not have supervisor access and will need speak to a supervisor level user in order to change this) and select Bill Template.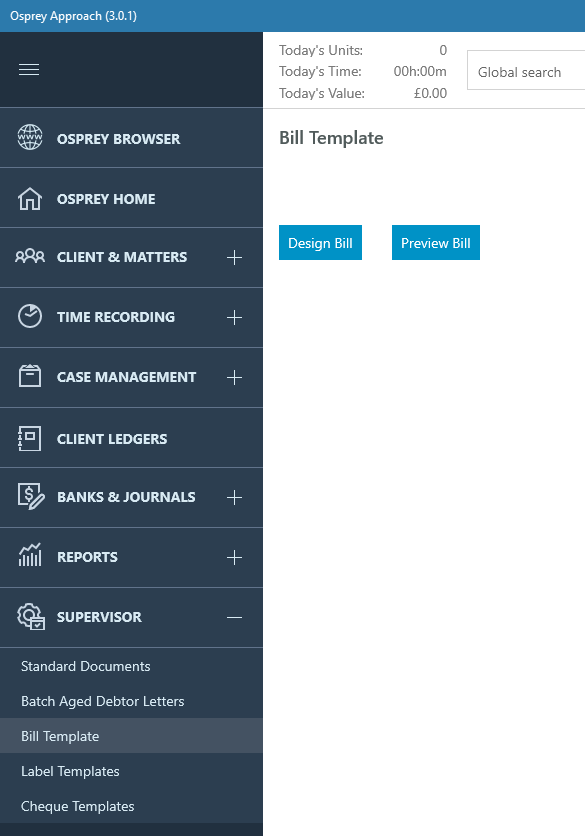 Select the Design Bill option to create or change any content on your bill template.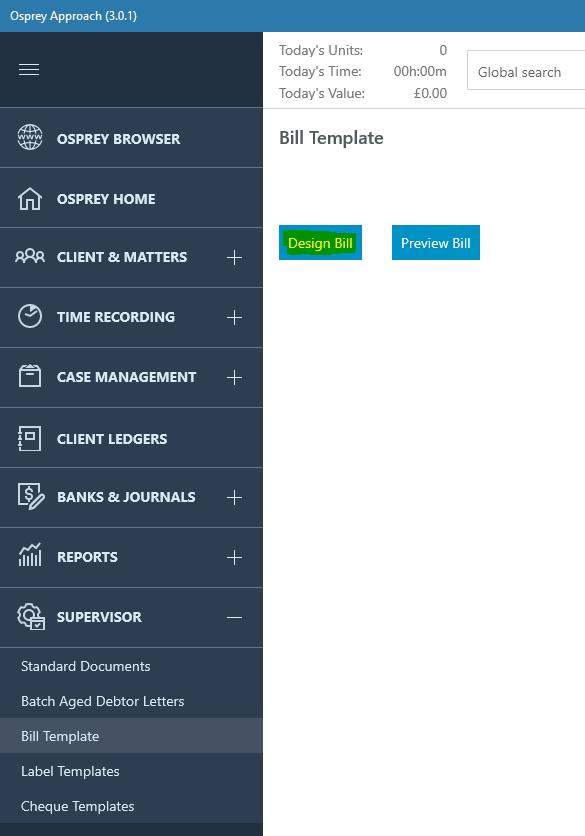 When the Word document opens, you can add any information you need. A standard set of merge fields are available to allow you to include data from Osprey.
When you are happy with your template, click the X in the top corner. You can then save your changes.
Use the Preview option to display how your bill will look when run. Please note that the preview uses dummy data to populate your bill.