Who is this guide for?
Any Users
When you drag and drop multiple files from your computer into Osprey's Matter History, the file names may appear as the full path and location. This guide will advise you on how to ensure that the Matter History displays the correct file name.
To ensure that the file names display correctly, hold down the Windows key on the keyboard and select the 'R' key to bring up the 'Run' box. Enter inetcpl.cpl as shown here.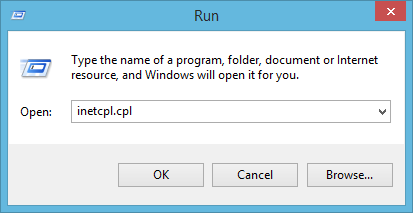 And then select 'OK' to bring up your 'Internet Properties' panel.
At the top of the 'Security' tab will be four icons, one of which is a large green tick for 'Trusted Sites'.
Highlight this and select the 'Sites' button.
Ensure that Osprey is present in here, as described in our 'Configure Internet Explorer 11' guide and shown below.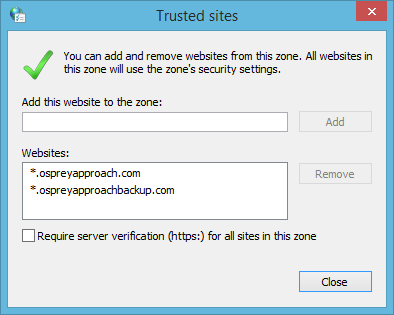 Towards the bottom of the 'Security' panel will be a 'Custom Level' button.

Select this to open up a list of security settings. Scroll down the list until you come to a section headed 'Miscellaneous'. Now look for a setting for 'Include local directory path when uploading files to a server' and ensure that it is set to 'Disable'.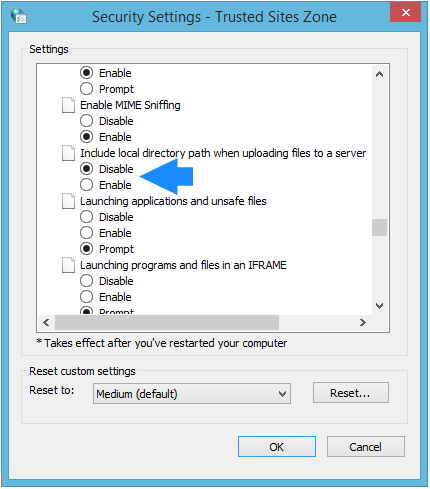 Now click 'OK' to close this window.