Who is this guide for?
Any Users
In Osprey you can print the time ledger for ease of reference.
In order to do this navigate to Time Recording — Time Ledger, then click the Print button.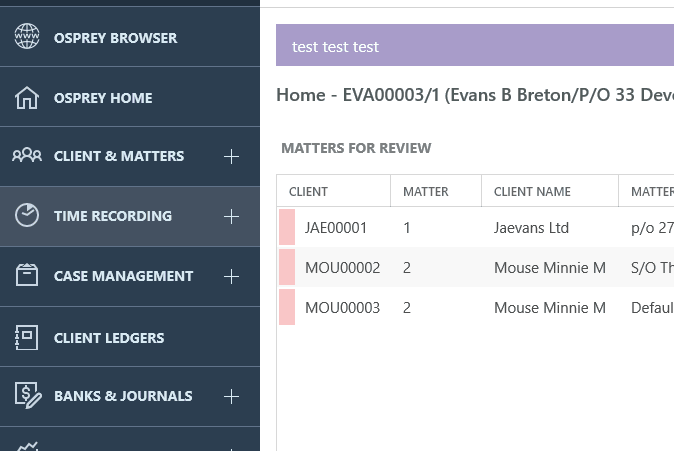 On clicking the print button the following screen will appear with print options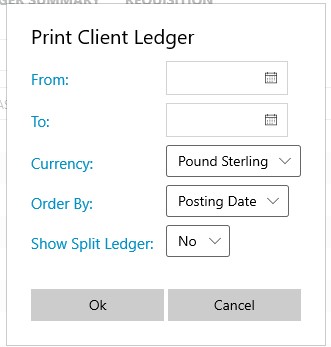 You will need to enter date pararmeters, for a full ledger print simply add an old date e.g. 01/01/1980 then select today's date.
If you use multi currency you can select the currency of the ledger you want to view
The Order by selection gives you two options,

Posting Date is the Date of the posting, Entry order is the date the item was added to the ledger
Show Split Ledger you have two options Yes or No
Choosing No will give you a print of the ledger as below, note that now you can see a balance column next to each bank, this will show the running balance for each bank

Choosing Yes will give you a print as below with the banks split into Payments and Receipts as well as the running balance column, at the bottom of the page the Payment and Receipt columns are totaled.