Set Permissions on Your Custom Reports
Updated Jan 24th, 2023
Who is this guide for?
Case Management Supervisors and System Supervisors
If you have written your own reports which contain sensitive information, you may want to ensure that only certain users have access to them. This guide will show you how. By default, any user access template which has access into the area highlighted below will be able to see all reports within the Reports (New) section. Supervisor users will also be able to see all reports in Reports (New).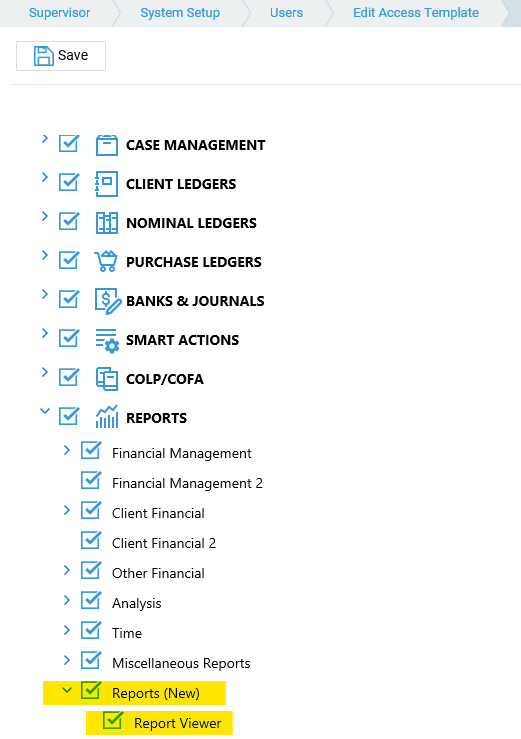 To modify the users who can see each report, follow the steps below.
From within Osprey Approach, navigate to the Reports area, and then Reports (New).
Right-click on the report you wish to restrict permissions on and select Set Permissions.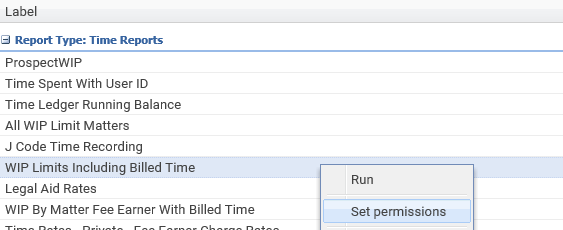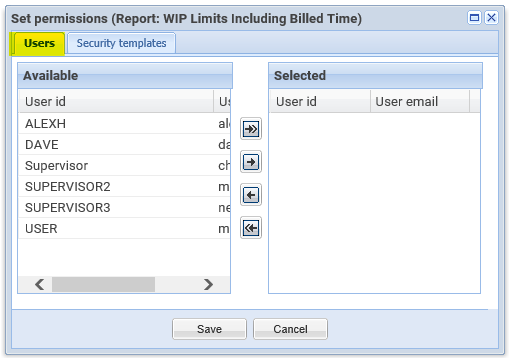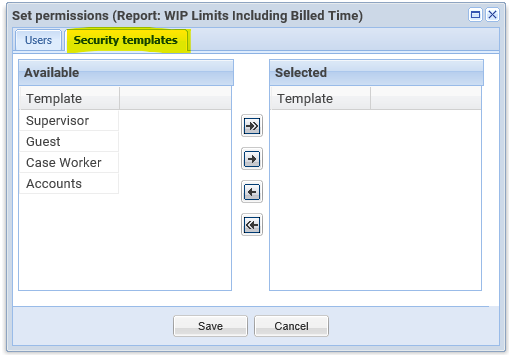 Highlight the user/access template that you want to allow permission for and select the single right arrow to move it into the Selected box.