Who is this guide for?
Accounts Users, Accounts Supervisors, Case Workers and Case Management Supervisors
Internet Explorer is being retired in June 2022, but you can use Microsoft Edge in Internet Explorer mode to run the CRM6/11 report.

In your Edge browser, click the Menu button, and then click Settings.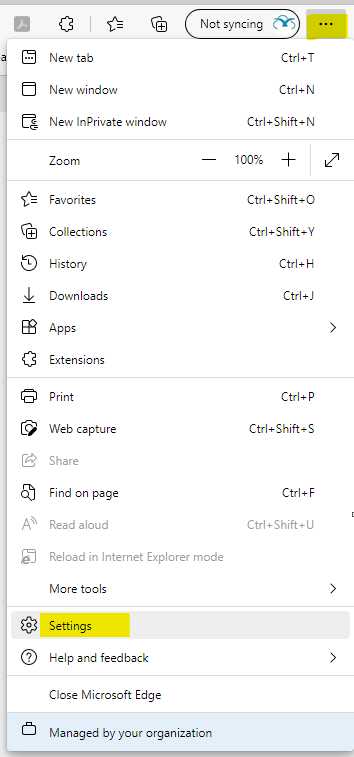 Now, in the Default Browser section, ensure that Let Internet Explorer open sites in Microsoft Edge is set to Incompatible sites only (Recommended), Allow sites to be reloaded in Internet Explorer mode is set to Allow, and click Add, then add your full Osprey URL including the /main at the end: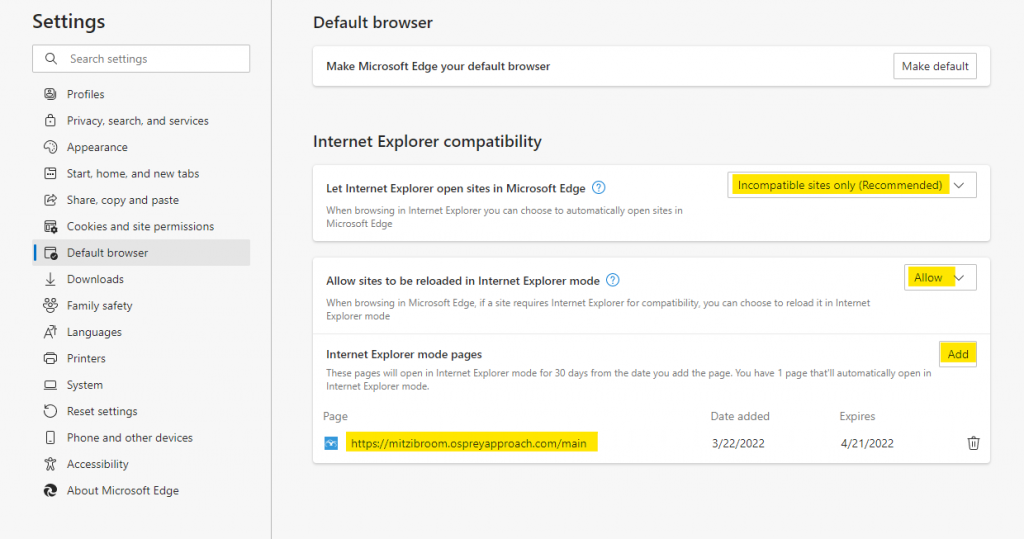 Now, you should be able to run your CRM6 report within Edge.