Who is this guide for?
Case Management Supervisors and System Supervisors
J Codes allow further categorisation of charges and expenses incurred during litigation, based on the experience of the litigator. This guide will demonstrate how to set up Fee Earners ready to use J Codes.
Please see the bottom of this page for a table listing the grade codes and description to assist you in selecting the relevant grade.
Setting up Fee Earners
To accurately record Tasks/Phase codes, you will need to assign the litigator a Grading.
Navigate to Supervisor > Code Setup > Fee Earners.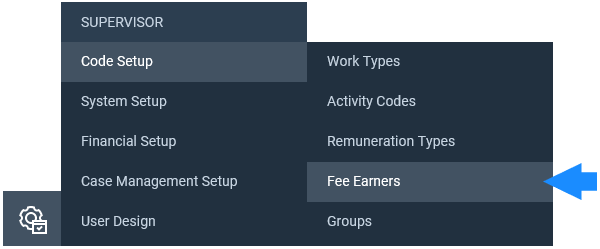 When you add a new fee earner or edit an existing one, you will have an option to assign a grade at the bottom of the page.
You will also have to enter the start and end dates.

Once you have amended or added the fee earner, they will be able to record time against the grade assigned to them.
Grading Table