Who is this guide for?
Any Users
PLEASE NOTE THIS GUIDE IS ONLY FOR SITES ON V1.31.3 or LATER
This guide is for updating your version of the Osprey Gateway to the latest version.
Please ensure your Osprey site is on V1.31.3 or later. To check which version you are currently using, please navigate to your Osprey login screen from any browser and locate the version number as highlighted below: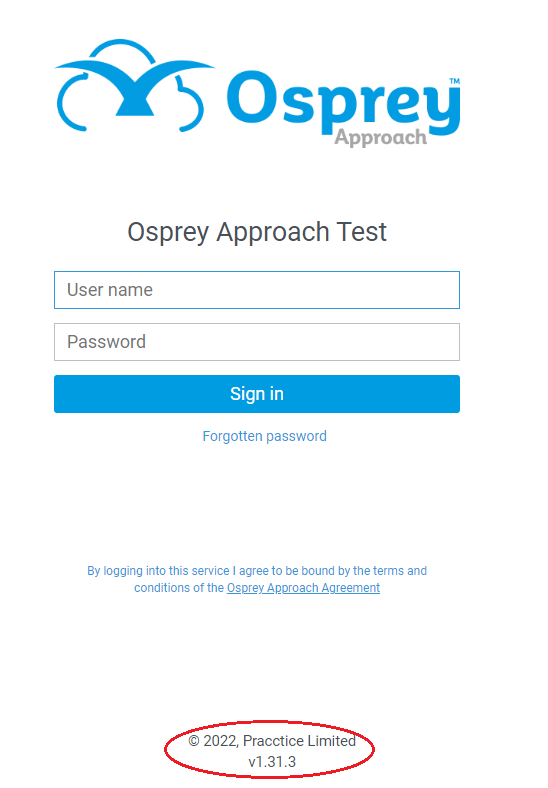 If your system has not yet been updated, please do not follow these steps. All Osprey users will be upgraded over the coming weeks.
Uninstall the Gateway App
To uninstall the Osprey Office Gateway app, navigate to the control panel and select Programs and Features. This will bring up a list of programs on your computer, scroll down to Osprey Office Gateway: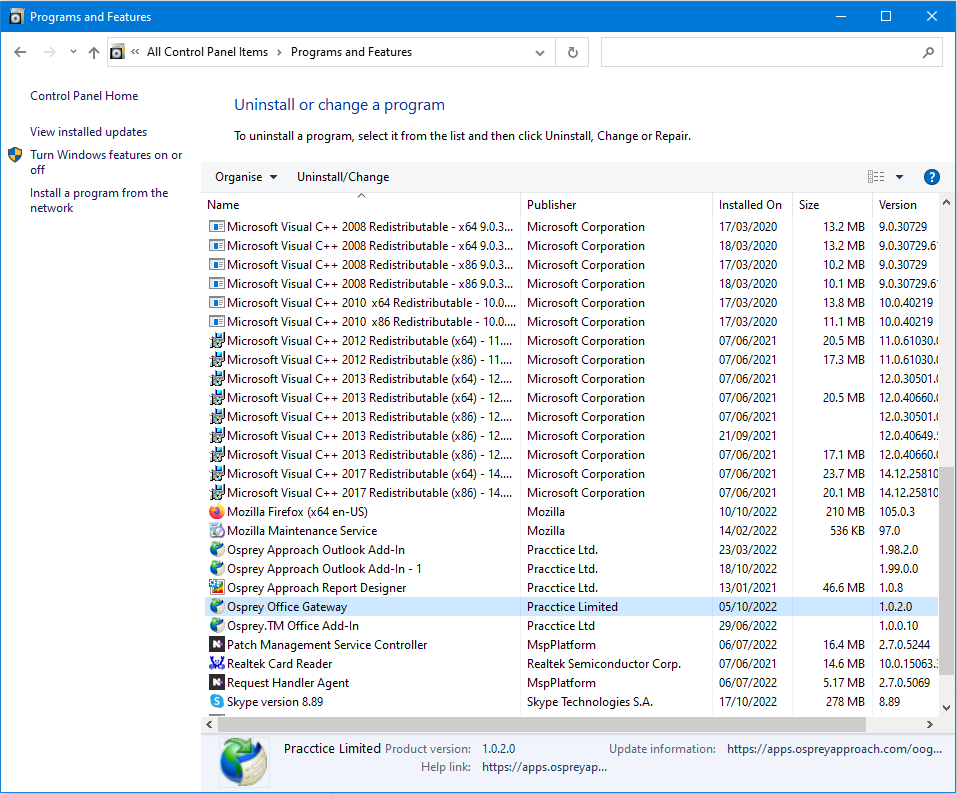 Right click and select Uninstall and the below prompt will appear. Ensure the second option for Remove the application from this computer is selected and click OK. This completes the removal of the gateway.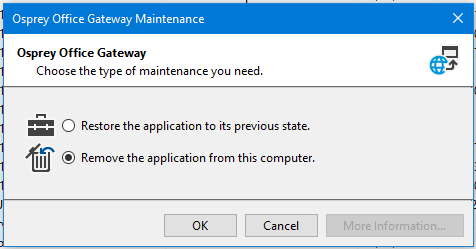 Clearing Cache
Next, we strongly recommend clearing your browser's cache. To clear the cache please refer to our Clear Temporary Files Guide by clicking here.
Installing the new Osprey Gateway
To download the Osprey Gateway, log into Osprey on your browser of choice, and expand the Focus On menu to show the Focused-on dropdown.
Click the Download Office Gateway App to start the download.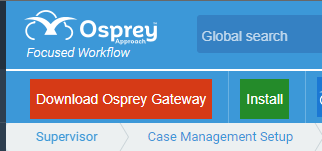 Once downloaded, run the Setup.exe. This will open a prompt. Click Install.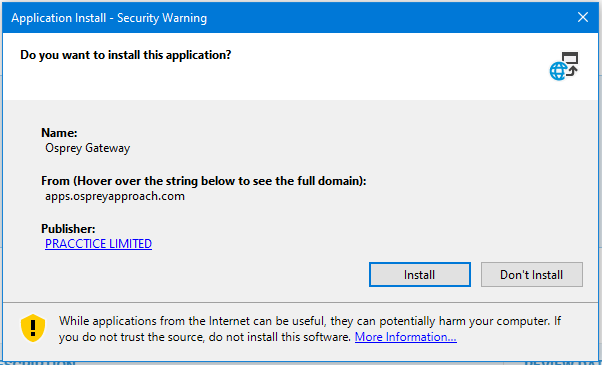 Once complete you will see the Osprey in the Notifications Tray and if you right click you will see some more options along with the version number: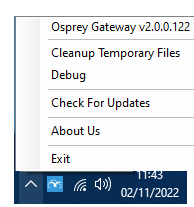 The new gateway is now installed.