August enhancements
Updated Aug 25th, 2023
August '23 Release Notes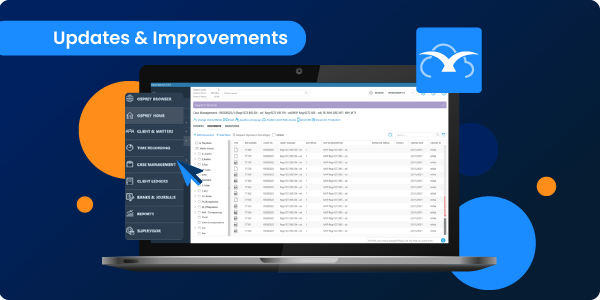 Following client feedback, we've improved and enhanced various case management functionality to improve the overall experience.
The changes & improvements include:
Web Browser – v1.34.4
All functionality that had previously featured in various focused apps now appear centralised in the Osprey Case Management App. Therefore, the links to the additional apps within the browser's focus-on menu has been removed.

Recent changes to Outlook created issues with our add-on that effected exporting emails and sending emails.
This has now been resolved, please ensure you're using the latest version of the Outlook add-in. To check your version, select the Osprey Approach menu in Outlook, followed by 'Help' and then 'About.
1.99.3.8 is the latest version you need. If you have an earlier version, please install the update by selecting the Osprey Approach menu, select 'Help' and then click 'Check For Updates'. When Outlook is closed, the update will install.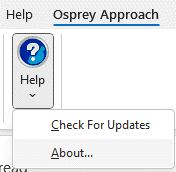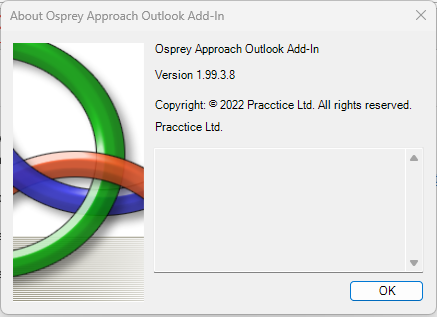 Selecting email address when creating an email
A resolution is now in place to ensure email addresses are shown in the address book, when creating an email, even if a contact is not selected in a questionnaire when running a workflow.


For more information & support
If you need more information or support on the new updates, please contact our support team who will be happy to help. Submit a support ticket, or call us on 0330 060 4940.