Dec fixes and updates to improve overall experience
Updated Jan 5th, 2023
Dec '22 Release Notes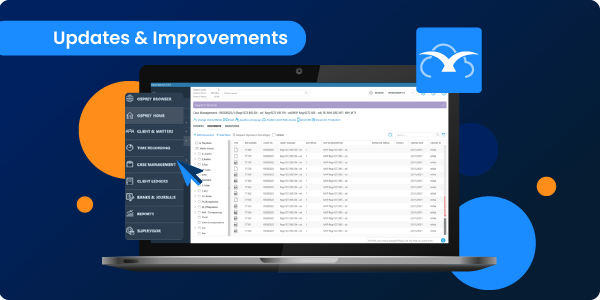 Case Management App – v3.00.1 & Web Browser – v1.31.8
Based on client feedback we've tweaked and improved various case management functionality to improve the overall experience.
The improvements include:
Scrolling in the client ledger, time ledger, and matter history
All tables will now dynamically scale and enable you to scroll to the bottom of the window without issue or error. Columns dynamically adjust too to eliminate the horizontal scroll bar making your content and data easier to access.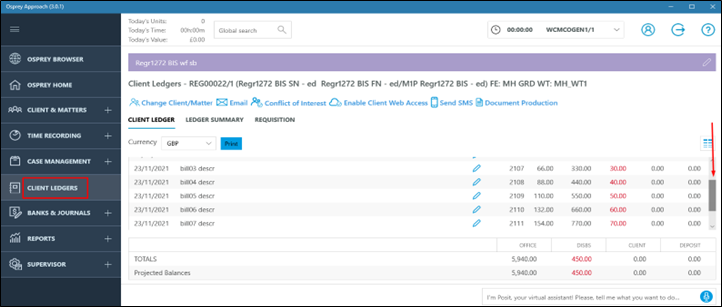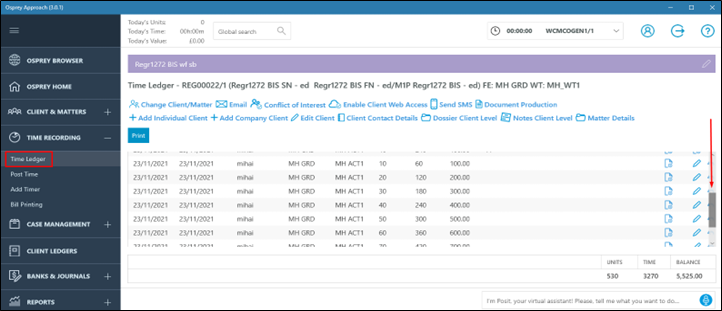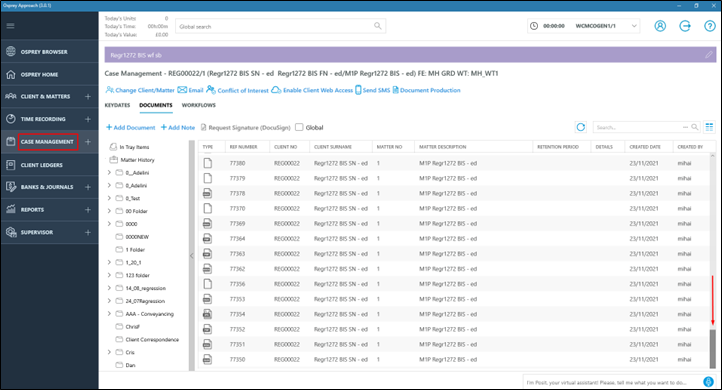 SMS text messages can now be sent to clients using TextAnywhere's new API, offering a more secure and effective way to communicate with clients. Text messages can be send from both the browser and case management app via workflows or per matter. Note, the international prefix must start with '00'.
Apostrophes can now be successfully used within text-type Dossier fields.
Selecting a Contact's 'Expert Type'
Selecting an Expert Type when saving a Contact no longer produces an error.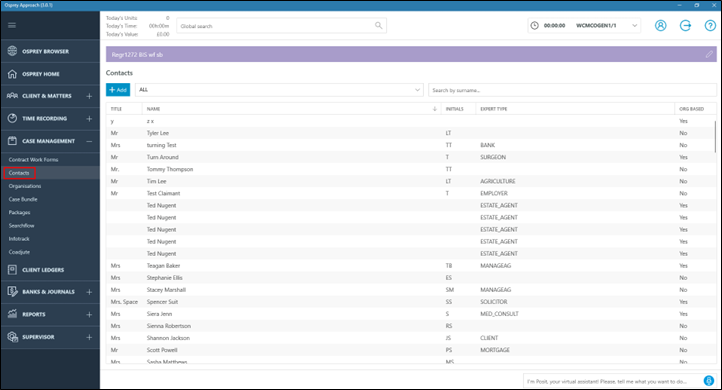 Elapsed time on the timer
The latest fix now ensures the timer correctly shows the elapsed time so you can quickly post your time entries.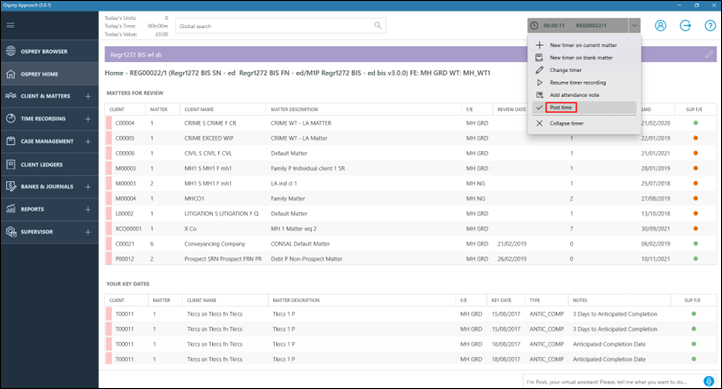 For more information & support
If you need more information or support on the new updates, please contact our support team who will be happy to help. Submit a support ticket, or call us on 0330 060 4940.