Adding Remuneration Types (Browser)
Updated Sep 7th, 2023
Who is this guide for?
Accounts Supervisors, Case Management Supervisors and System Supervisors
Osprey comes with a Standard remuneration which will be suitable for a number of fee earners. If Fee Earners require multiple rates to be set up, this guide will cover how to add further remunerations. Instances these will be useful, is if Fee Earners charge a higher/lower rate, or require a No Charge rate but still need to record time spent.
Adding a new Remuneration
To add a Remuneration Type, navigate to Supervisor > Code Setup > Remuneration Types and click the New button at the top of the screen.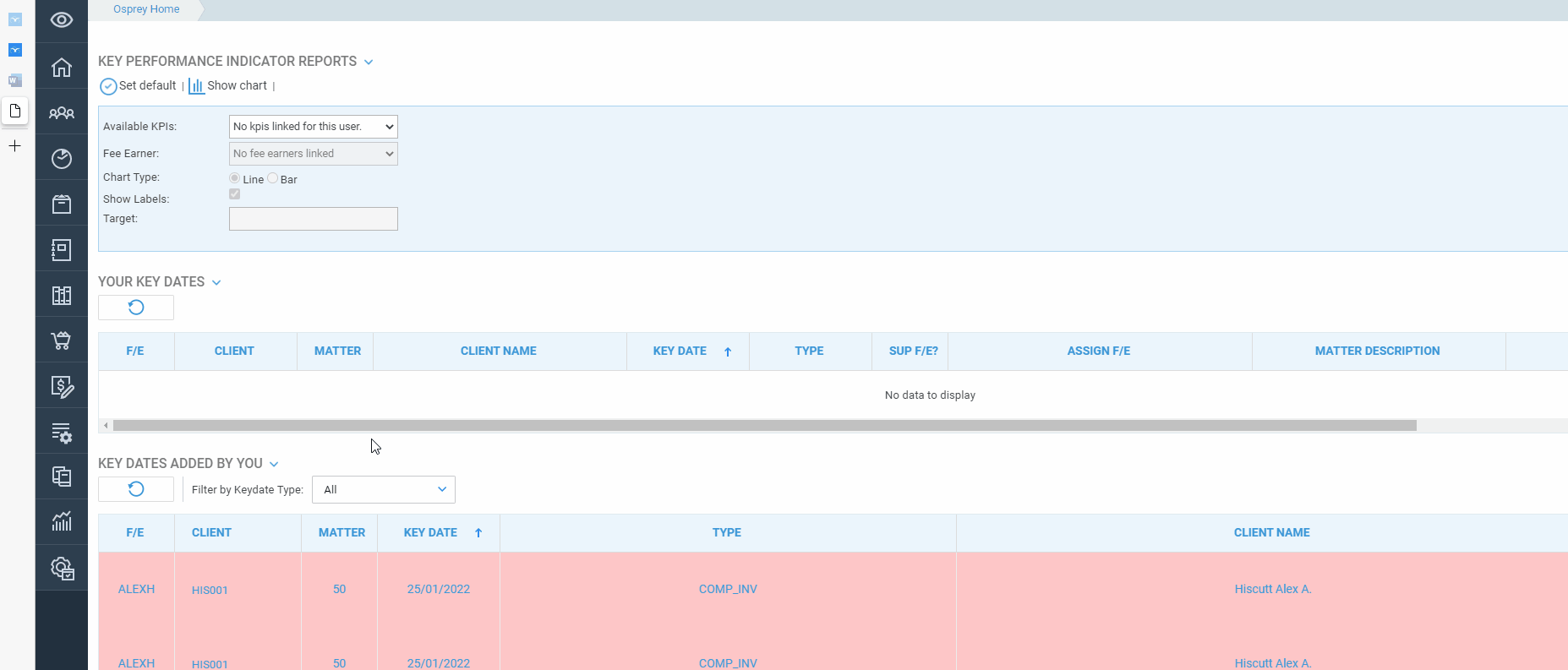 Enter the Remuneration ID, avoiding using spaces or other special characters.
Leave Private or LA on P, and Version on User Defined.
Enter the Remuneration Description.
Enter the hourly rate in the Default Value box. This is the value per hour which will be charged by any fee earners who are NOT linked to this remuneration type.
Enter further info in the Info box if required, and leave In Use ticked if you want to be able to use this Remuneration Type when setting up new matters.
Linking to Fee Earners
To start using the new remuneration, it must be linked to the fee earner.
The below guide highlights how to do this in further detail.