Create a Package of files (App)
Updated Dec 22nd, 2022
Who is this guide for?
Any Users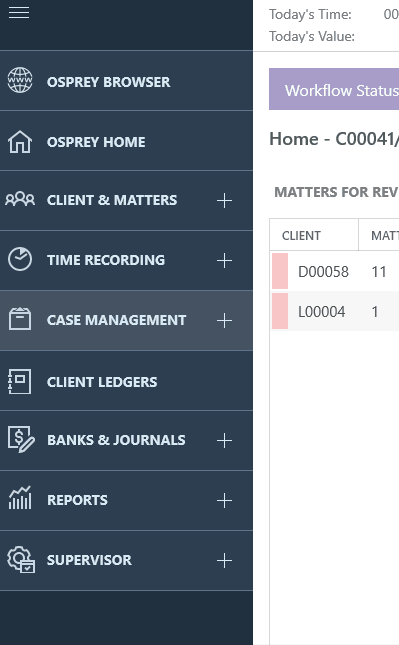 You may choose to generate either a zip file or a pdf. If a PDF is chosen, all of the files chosen are saved to one PDF:

If a ZIP file is chosen, all of the files are zipped up into a zip file which will extract to give the files in the same format as they are stored in the matter history.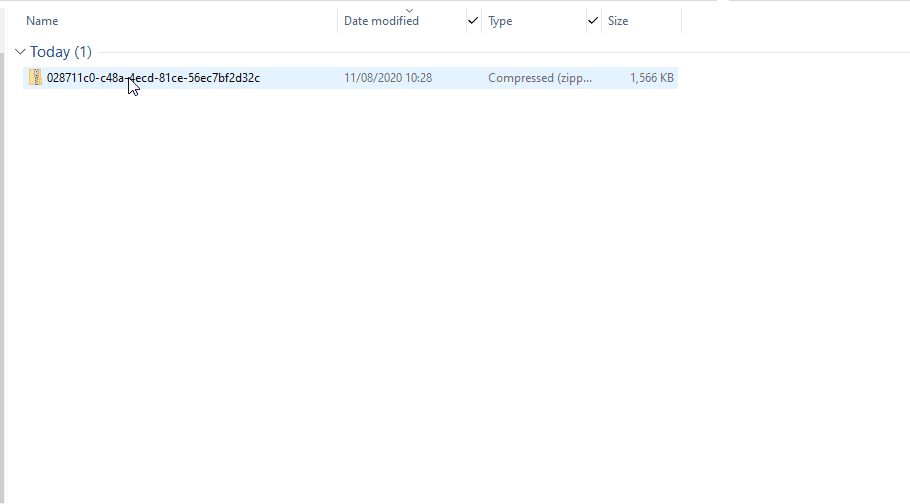 You can also choose whether the package will expire to prevent your clients from opening them after a certain date has passed.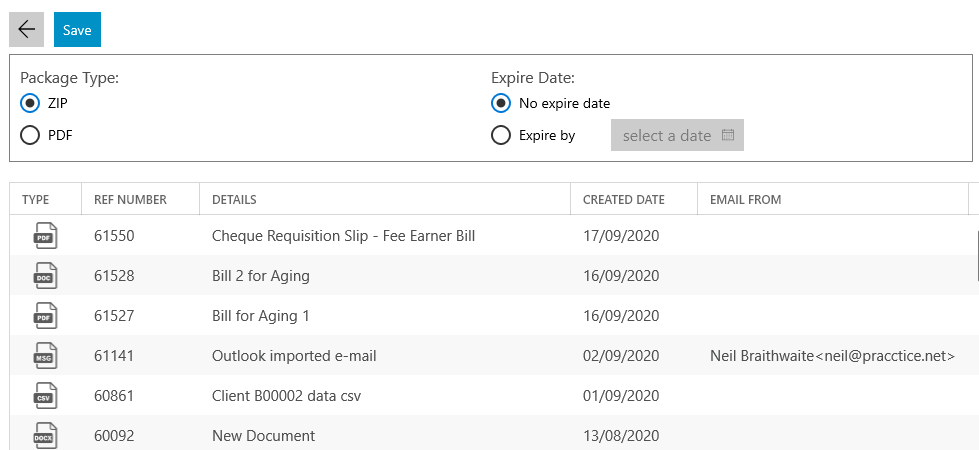 To choose the files you want to include in the package, select them by holding down the CTRL key on your keyboard, and clicking the small square box on the left hand side of the screen: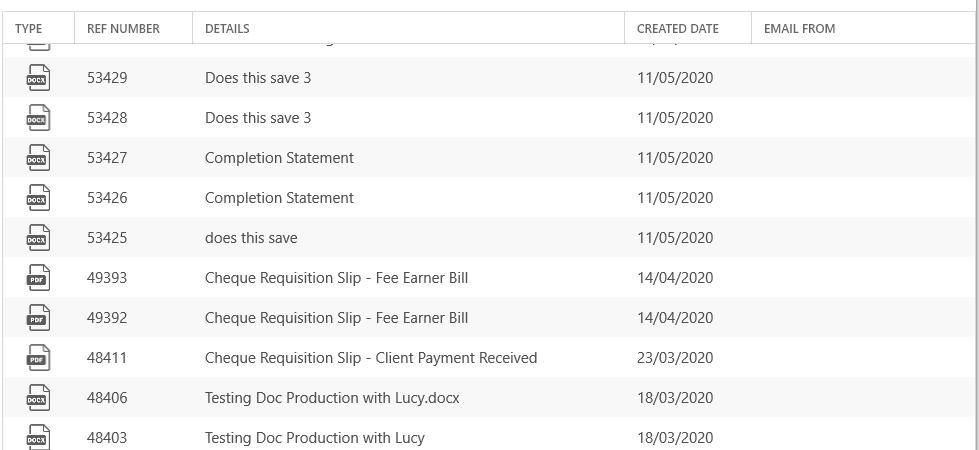 Click Save when you are ready to create your package. To email the package link to someone, right click it in the packages section in the matter history.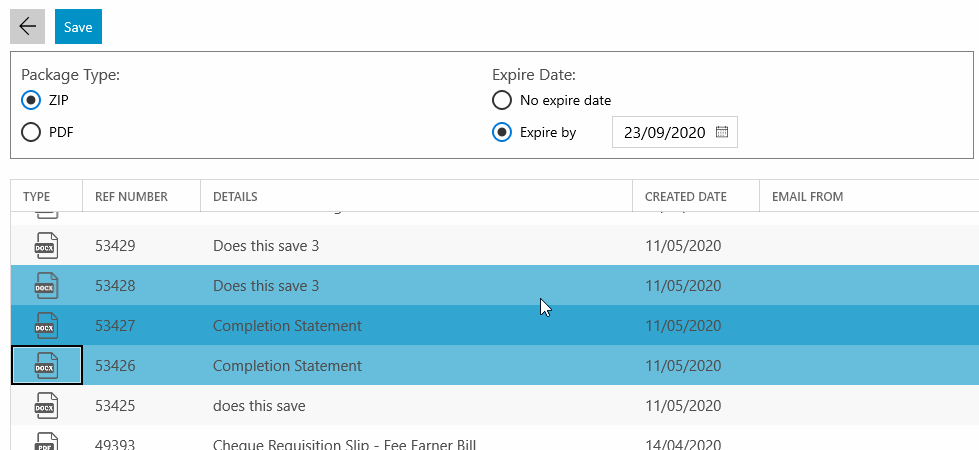 From here, you can choose View Details to show the the link for the package to copy to send as an email from Outlook.