Edit a standard document (App)
Updated Apr 19th, 2023
Who is this guide for?
Case Management Supervisors and System Supervisors
You MUST be on the supervisor access template to see the supervisor options within the case management app.
To edit a Standard Document or precedent letter in your system, follow the steps below.
Navigate to Supervisor> Standard Documents. Using the search filter on the right locate the document you wish to edit. Right click on the document and select fields:
Please note the edit button here is simply for editing the metadata of the file not the document itself.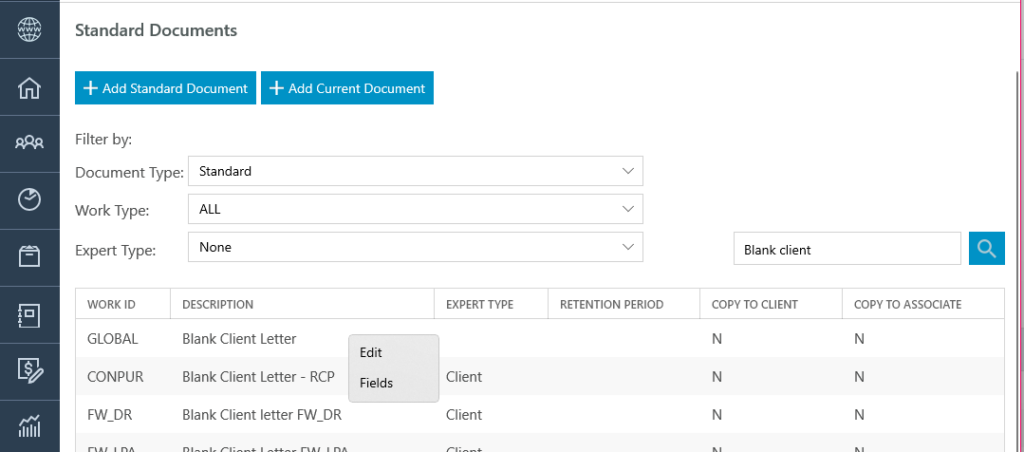 Should you wish to add additional merge fields into the letter, you will need to locate these. You will need to select one of the options in the drop down box to locate the relevant table and then link the fields below using the checkboxes and clicking save
Should you wish to simply amend the document then select Design Document, at this point the document will open within Microsoft Word and allow you to make your amendments.
Once happy with your amendments, close the Word document and the save prompt will appear for you to save your changes.