Forgotten Password
Updated Mar 27th, 2023
Who is this guide for?
Any Users
To reset your password, you will need access to your firm's Osprey URL, and access this via a web browser.
The URL will be https://yourfirmsname.ospreyapproach.com/main.
If you have forgotten your password, you can easily reset it from the login screen on the browser version of Osprey.
Open any browser and enter your URL into the address bar. This will take you to the log in screeen.
On the login screen, click the Forgotten Password link.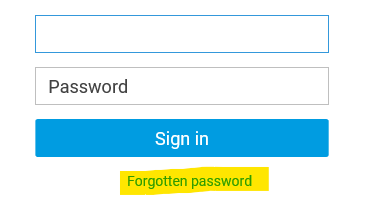 The system will ask you for your User Name (NOT your Email Address) – enter it here and click OK: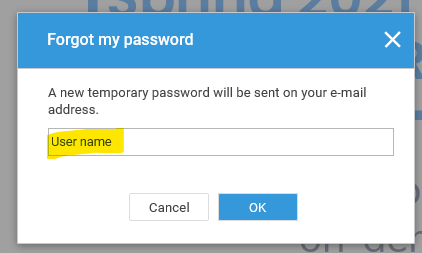 PLEASE NOTE – ENTERING YOUR EMAIL ADDRESS HERE WILL NOT WORK, YOU NEED TO ENTER YOUR USER NAME WHICH IS THE NAME YOU ENTER WHEN LOGGING INTO OSPREY.
An email will be sent containing a temporary password to the email address registered against your User Name. Please ensure to check your junk or spam folder if this does not arrive almost instantly. The email will come from noreply@ospreyapproach.com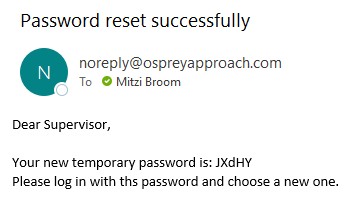 Log in to Osprey again with the temporary password from the email. Osprey will now prompt you to change your password to something more memorable. Enter and confirm your new password choice, then click Sign In.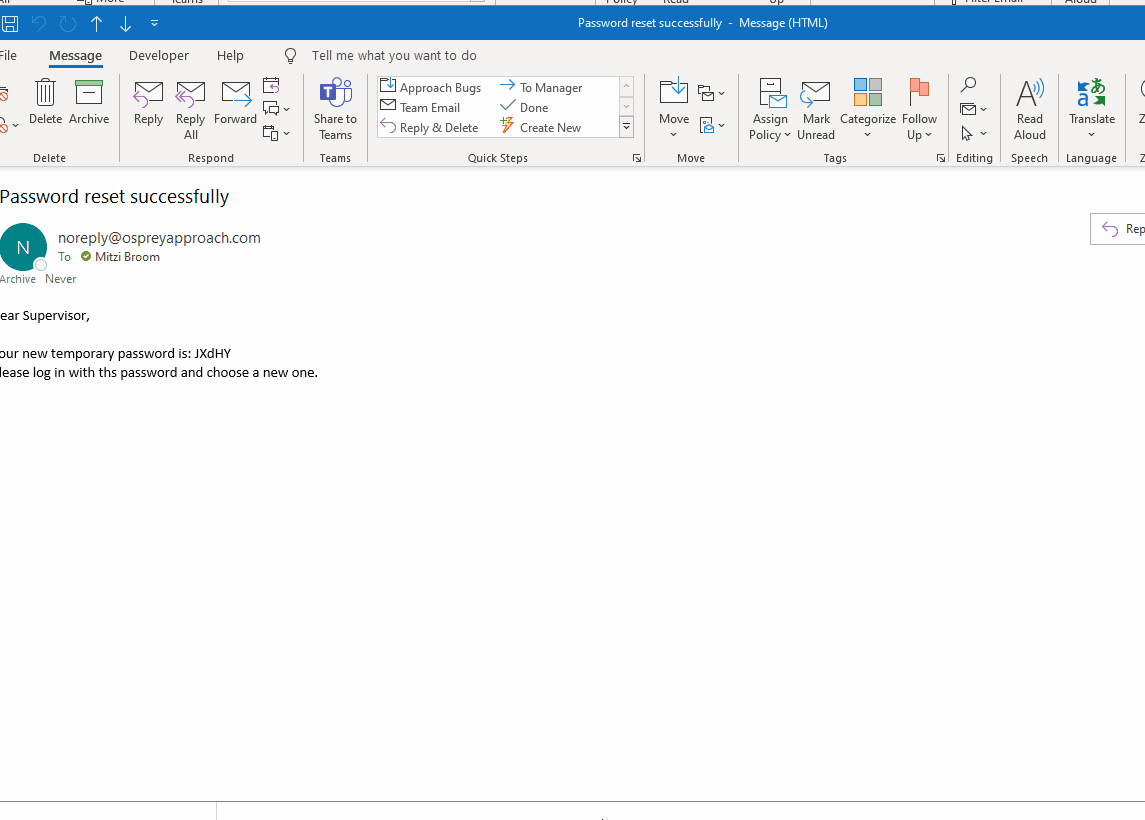 Your password is now changed.