Who is this guide for?
Any Users
The Osprey Approach Outlook Add-in can be installed either on your local copy of Outlook or through Outlook 365.
First, lets install the add-in, within Outlook, navigate to the 'Home' tab and select the Get Add-ins.

Search for 'Osprey' and select 'Add'.

Select Export E-mail and enter your Osprey URL and credentials.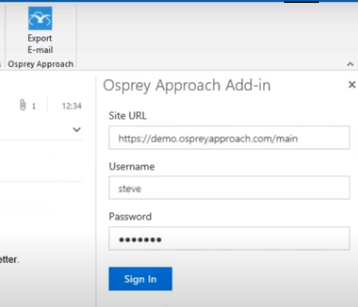 The progress bar will show you which stage of the export process is currently underway. If you know the client and matter you wish to export the email to, enter them, alternatively you may search for it.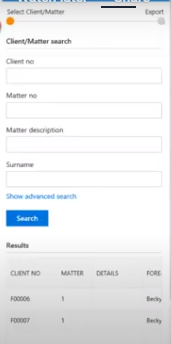 Click Search
Then left-click on the client to select them.
Add a 'Detail' to be displayed in the Osprey Matter History. You can also set a custom type, a folder, and a retention period. To export the email only, tick the option. Ticking Time posting will display the time recording options. click Export.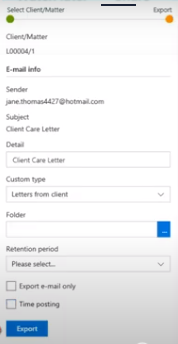 Your email and, if selected, any attachments will now have been saved to the Matter History.

When opening a new email, you can use the Add-in to send the email to contacts in Osprey, as well as the attaching Osprey documents and packages. Click Setup E-mail and sign in.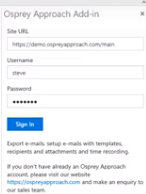 Now search for and select the appropriate matter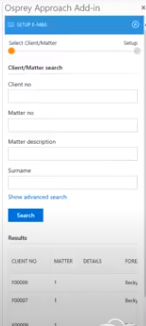 You can select an email template to import it into your new email.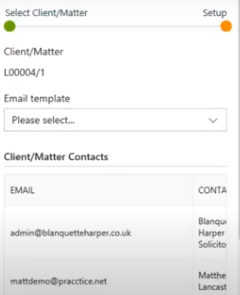 Select a recipient from the list of available contacts and choose To or Cc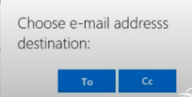 Scrolling down you can also choose an email address from your Contacts & Organisations.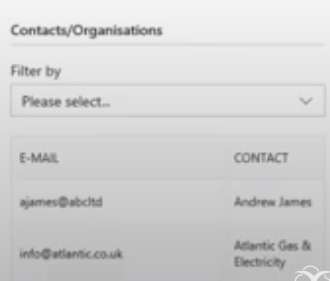 Scrolling further you can also attach any document or package available in Osprey.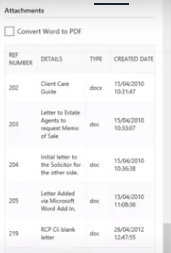 When logging into your emails through Office 365, you will notice an Osprey Approach icon.

Sign in to enable the same functionality as found on your local copy of Outlook. The add-in will also be available on any new email sent from Outlook 365.