Who is this guide for?
Accounts Users and Accounts Supervisors
The Petty Cash tin is used to pay sundry expenses and when it is running low, cash is obtained from the bank to top up the balance.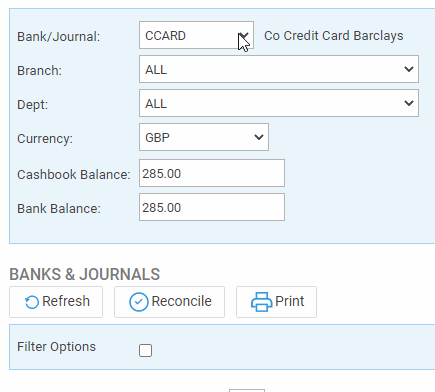 Click Post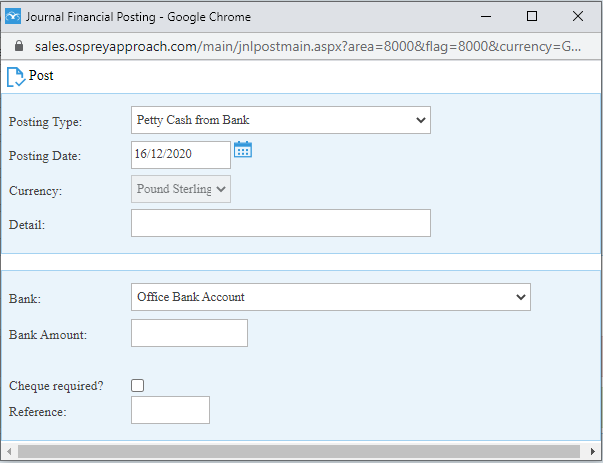 Set the correct Posting Date, type the appropriate Detail, from the drop-down list select the correct bank, the Bank Amount is the amount written on the cheque or withdrawn from the ATM.
Enter a reference and click Post.
If you are reducing the petty cash, this can be changed to Petty Cash to Bank.