Reports: Period End Reports
Updated Dec 22nd, 2022
Who is this guide for?
Accounts Users and Accounts Supervisors
This option is used for printing month end reports for periods that have already been run. The Period End procedure is run from the supervisor area. The period end reports can be reprinted whenever required, and doing so will not affect the period you are in currently.
Opening the Period End Reports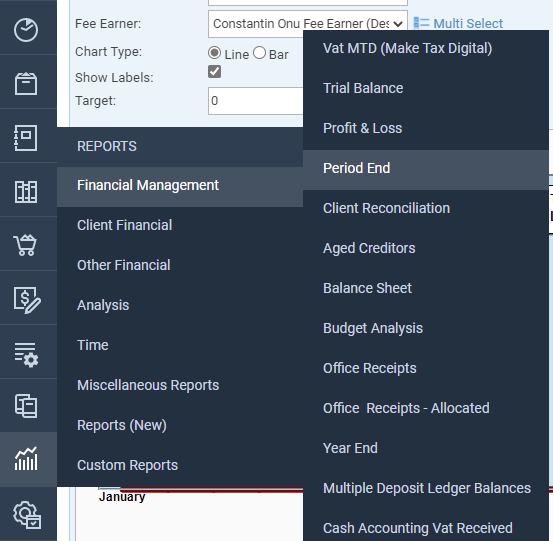 Filter Options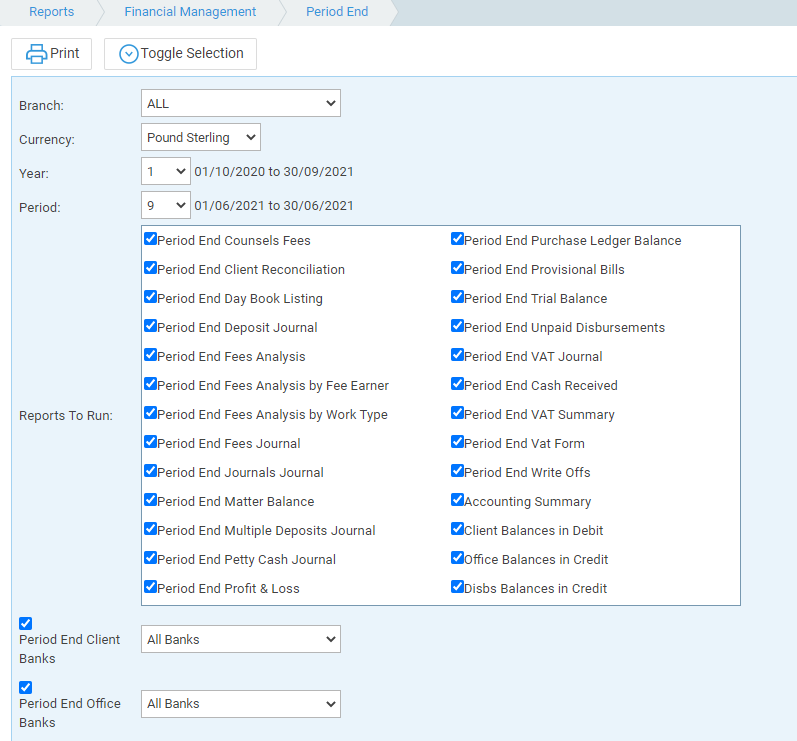 Branch – list selection, defaults to ALL
Currency – list selection, defaults to default currency
Year – List selection, only years with periods which have already been closed will appear.
Period – List selection of the period ends that have been run for the year selected above.
Toggle selection – select this option to change all ticks to not ticked and vice versa.
Printing Period End Reports
You can leave all reports ticked and Print them all (opens in a new window with the option to print each report), or click Toggle Selection to untick all reports so that you can select a single report to print.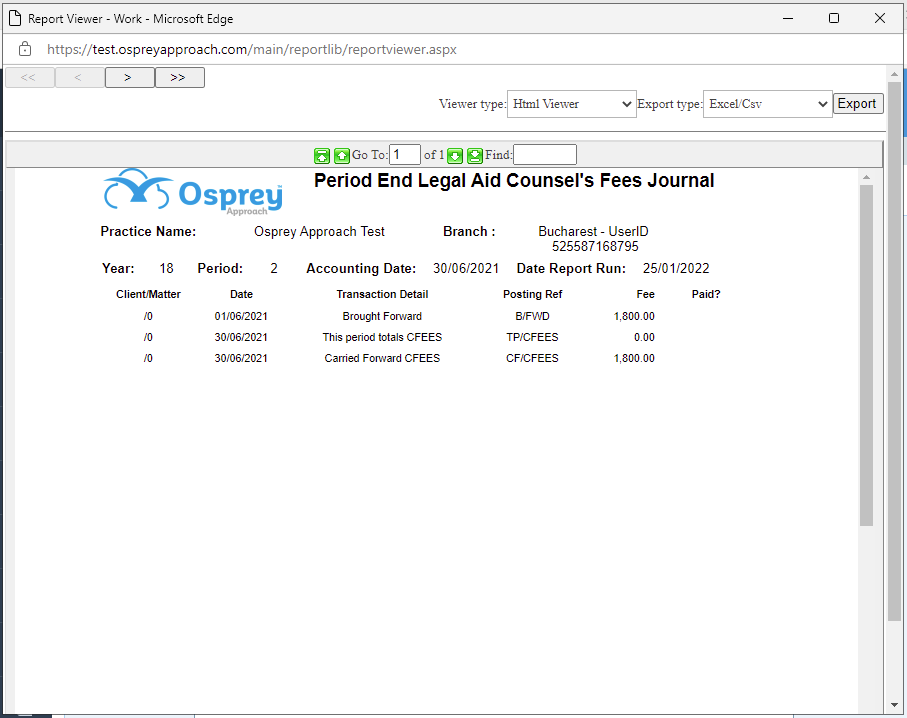 When the first selected report appears on screen, to print the visible report select the print button if using the Active Reports Viewer (only available in Internet Explorer) or select the PDF option in the Export drop down in the top right hand corner, then click Export (you will then be prompted to open or save the report).
To move to the next report use the navigation buttons at the top of the screen.
<< moves to the first report
< moves to the previous report
> moves to the next report
>> moves to the last report