Who is this guide for?
Accounts Users and Accounts Supervisors
Osprey allows you to post searches to claim back any VAT. This guide will demonstrate this process.
First, you will need to post the payment. Navigate to the Nominal Ledger tab and ensure that the Searches ledger is selected.
Now select Payment from the drop-down list and click Post.

Enter the details of the search fee and then click the Post button.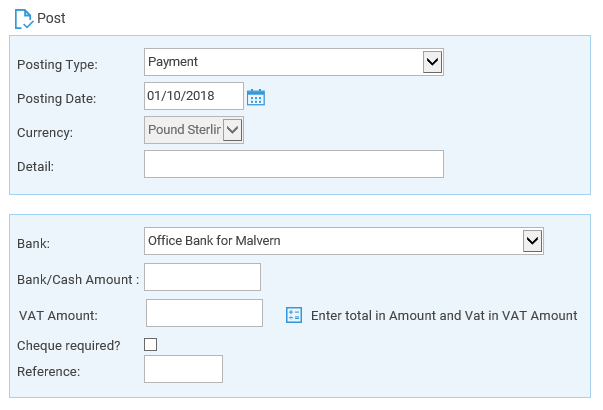 You can now move the payment to Client Ledger. Navigate to the Client Ledger tab and ensure that the relevant file is selected.
From the posting type drop-down list, select n Transfer from Nominal and click Post.

Select the Nominal posted to, enter the detail of the Search and click Post.

Now when billing the search posted can be added to any Vatable Disbursement posting the rest of the bill as normal.