Who is this guide for?
Any Users
The Client List report lists all of your clients names and addresses according to the filter options that you choose. This list can then be used for purposes outside of Osprey by exporting to Excel.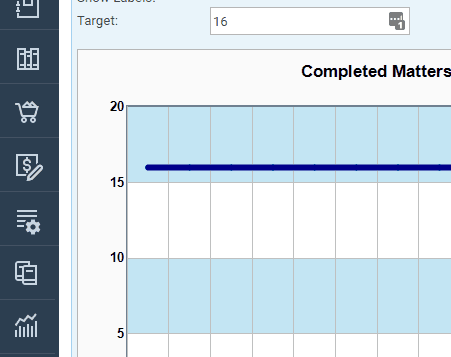 Filter Options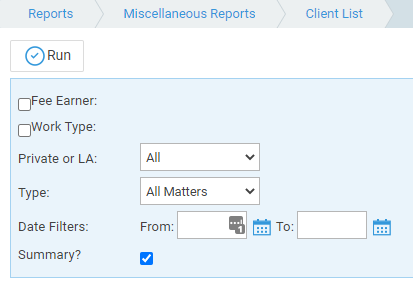 Fee Earner –Tick this box to select only certain fee earners, or leave unticked for all fee earners
Work Type –Tick this box to select only certain work types, or leave unticked for all work types
Private or LA –Leave on All for all clients or select Private or Legal Aid.
Type –Choose from All Matters, Live Matters or Archived Matters.
Date Filters –Enter the date range for the matters you wish to see
Summary – if ticked doesn't include the fee earner or work type and only matter 1.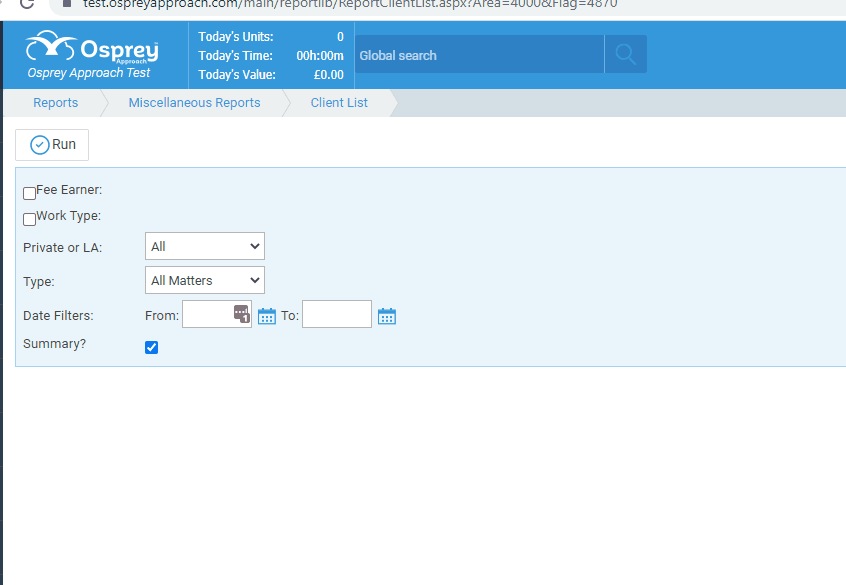 Open a blank word document.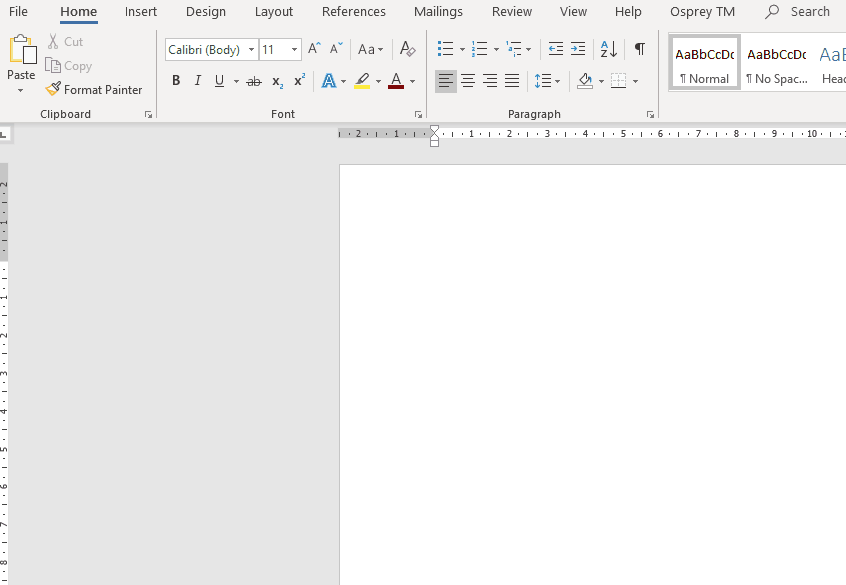 The right hand side of the screen shows the mail merge wizard, as shown above, and will assist you through the process.

The Client list is then displayed with all items ticked. It is now possible to remove the ticks from any that need to be excluded from the mail merge. It is possible to scroll the list across to the right to see more columns.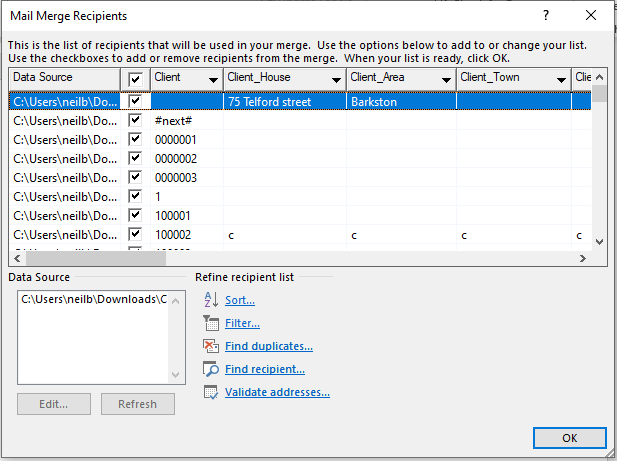 Select the OK button to proceed.
This will return you to the word screen. At the bottom right select

All the merge fields available for your letter are now available from the more items box on the right.
Start writing the letter to be merged inserting the merge fields in the appropriate places from the Mailings Menu, Insert Merge Field