Repair and Resetting the Desktop App
Updated Jan 4th, 2023
Who is this guide for?
Any Users
If you are experiencing any issues with our Osprey Desktop apps, users can quickly and easily repair or reset the app using the following steps.
Repair the app
To repair the app, firstly, locate the Osprey Desktop App Icon within your Start Menu.
Right-click the icon to bring up the Action Menu. Left-click More > App Settings.

This will open Windows Settings.
Click the Terminate button to close the application. Then click Repair.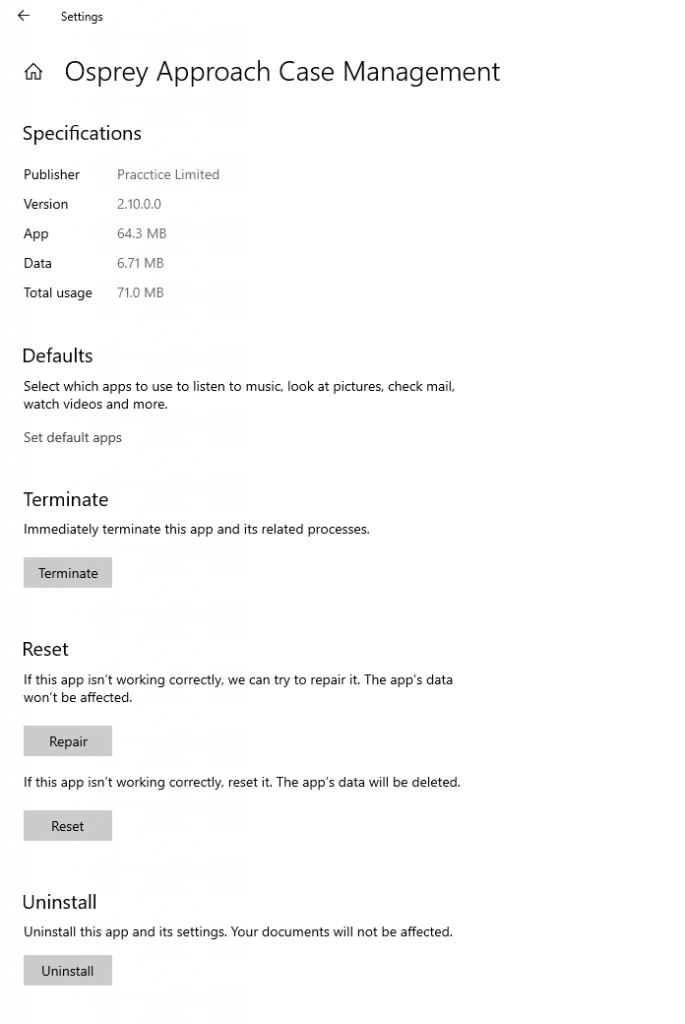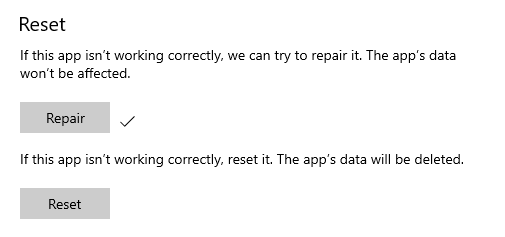 Reset the app
If resetting the app, the firm URL, the user's username and password will need to be re-entered.
If users still experience issues, it may be necessary to reset the app to it's original state.
Follow the steps above, then left-click Reset.
A Prompt will appear to advise this will also delete any preferences or sign-in details saved within the app. Click Reset again.