Who is this guide for?
Case Management Supervisors
You can set up folders in the matter history which allow you to better organise your case management area.
Matter history folders can be used to organise your documents to enable to you to locate them easily. You can, for example, put all client correspondence in one folder.
Matter History folders are not specific to one matter, nor to a worktype, but are global across all clients, matters and work types.
Add new / rename a Matter History folder
In the matter history, right click the matter history in the My Workspace section and select new. Enter the folder name and click Save. The folder can be renamed if required by right clicking and selecting Rename.

Delete a folder
All items must be removed from a folder before the folder can be deleted.
To delete a folder, right click the folder and select delete.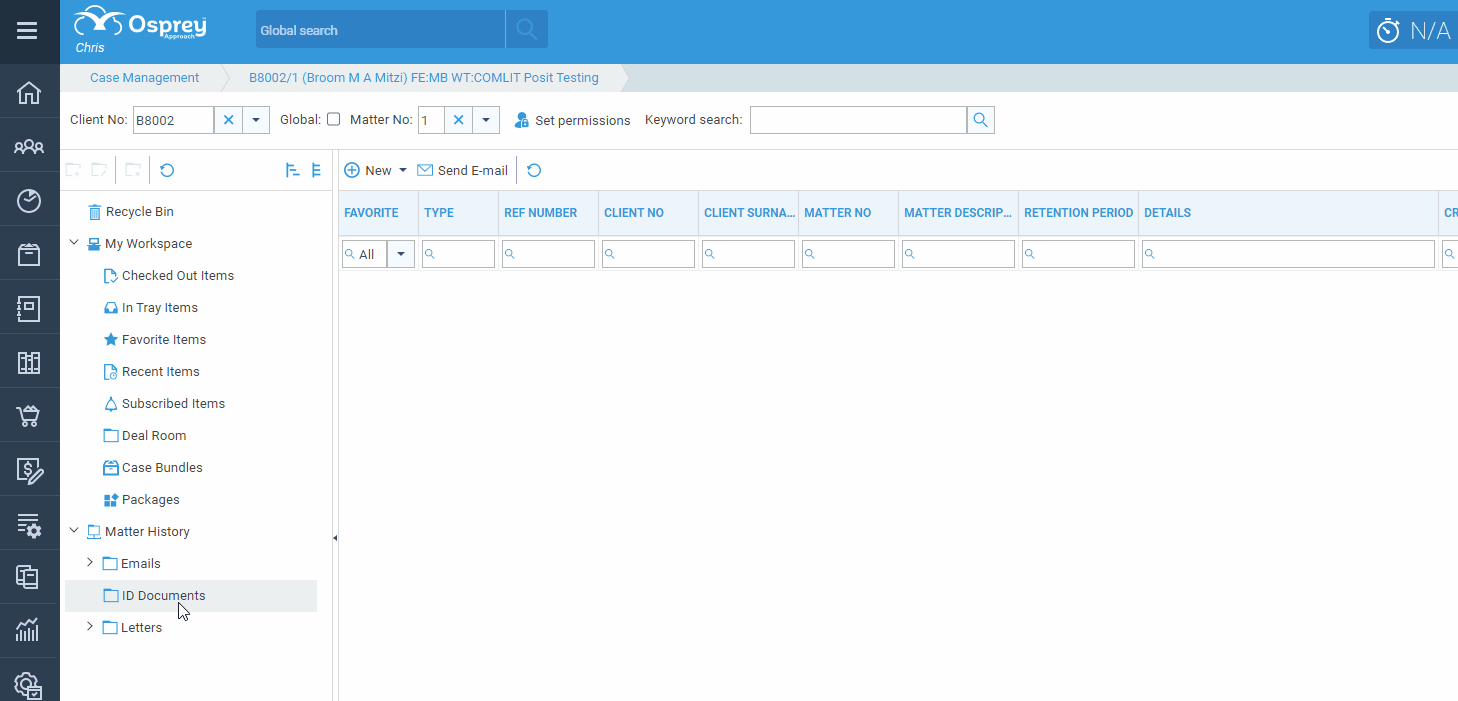 Working with files within folders
To add existing items into the folder, right click the item entry in the main matter history and select Edit Details, then select the folder from the drop-down list, clicking Save to save your changes.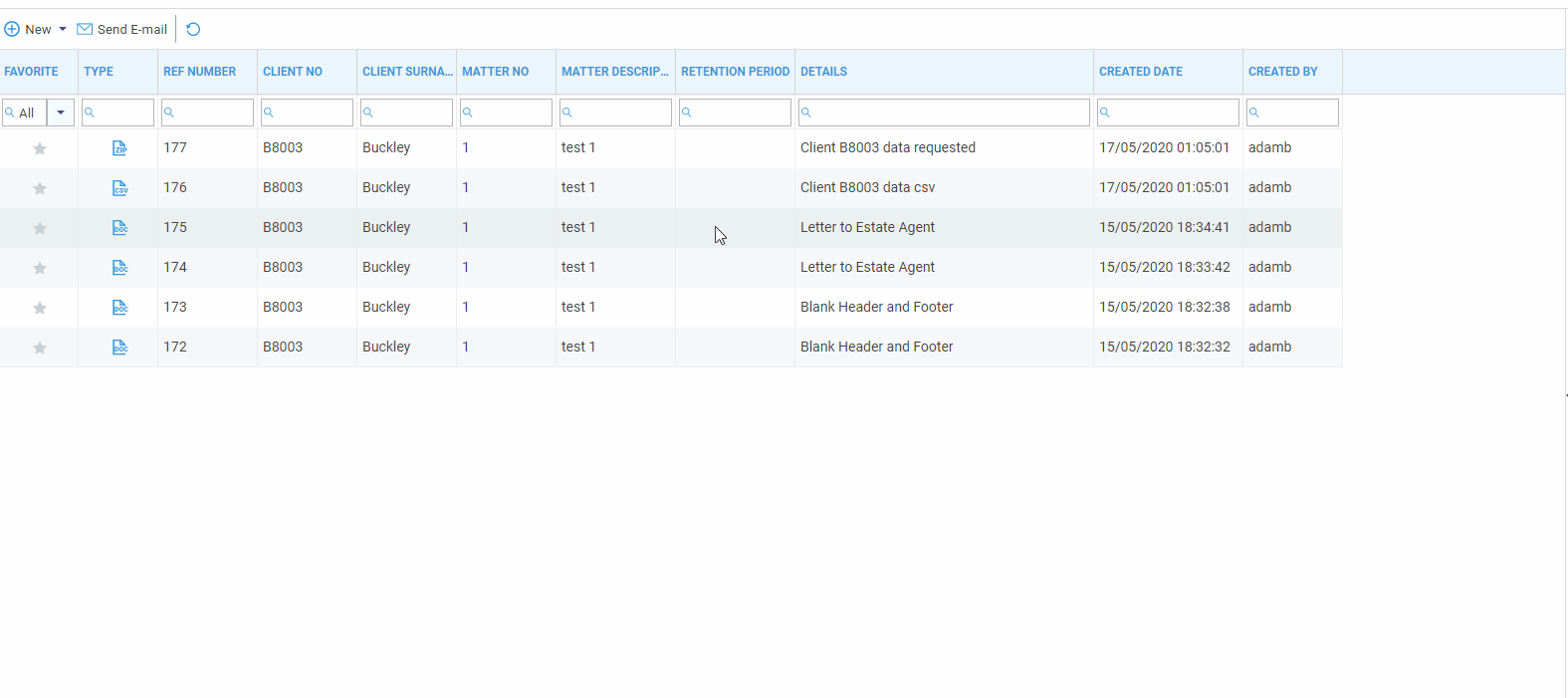 To move an item from one folder to another, click the folder that the item is in, right click the item and select edit details. Click the drop-down arrow to select the new folder and click Save to keep your changes.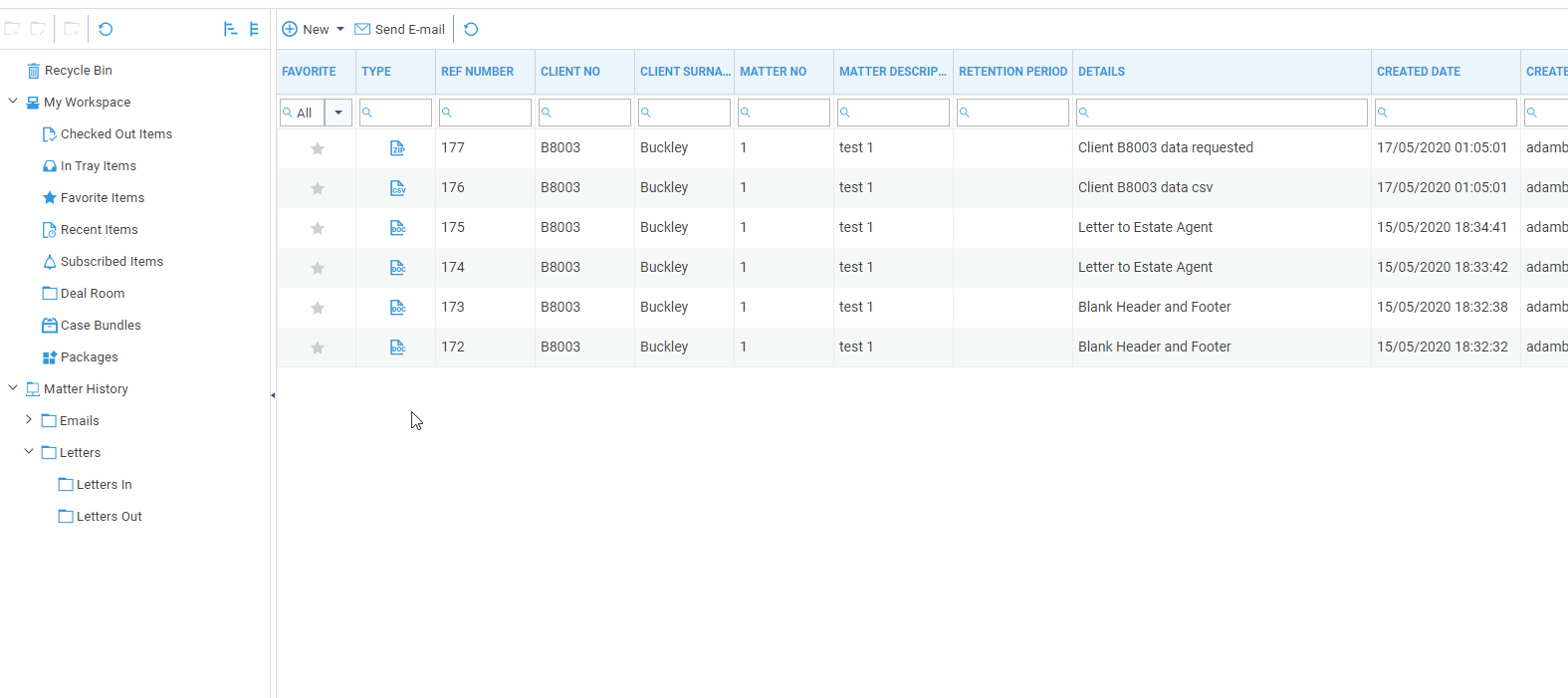 To remove an item from a folder right click it, select Edit Details, click the cross next to the folder name and then click Save.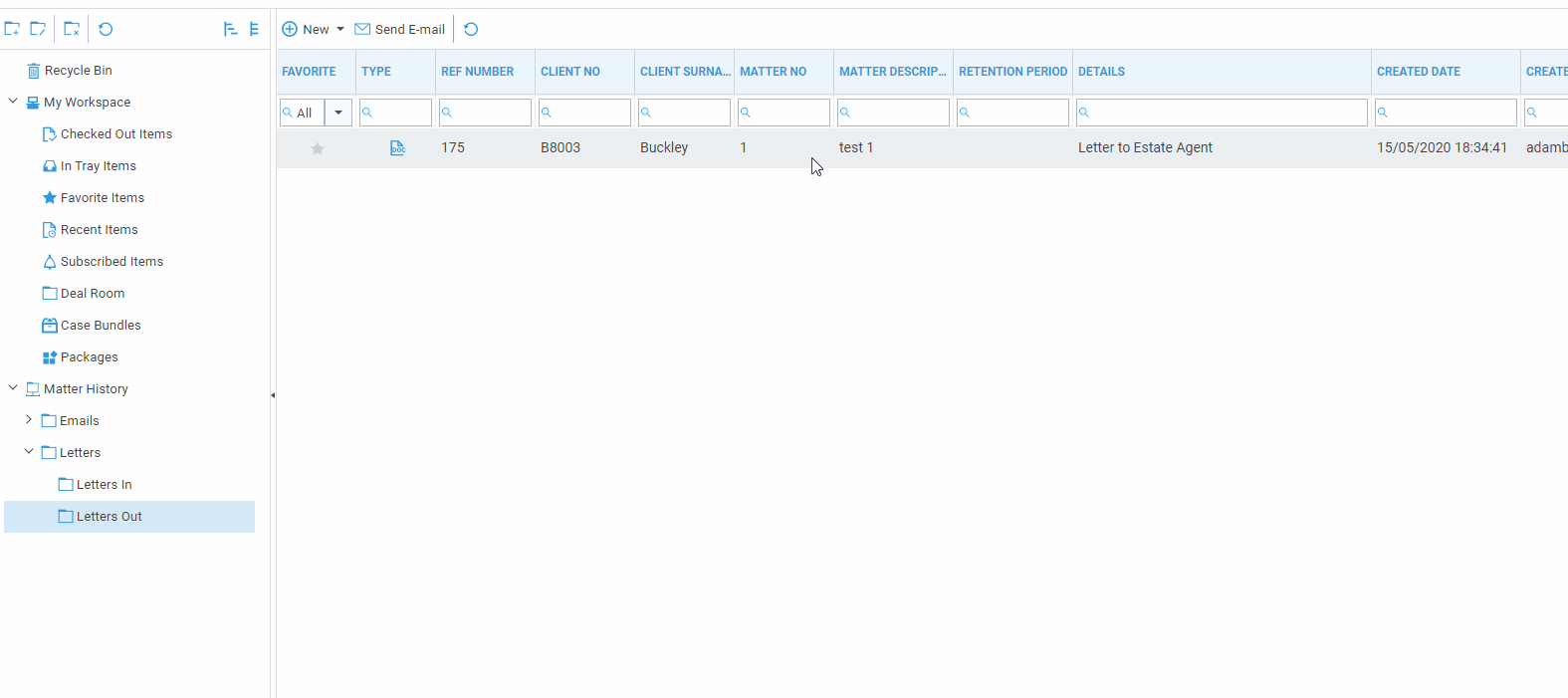 Running a new document and saving to a folder
When new documents are run through Document Production, you can choose the folder to save the document to at the point of save: