July enhancements
Updated Aug 8th, 2023
July '23 Release Notes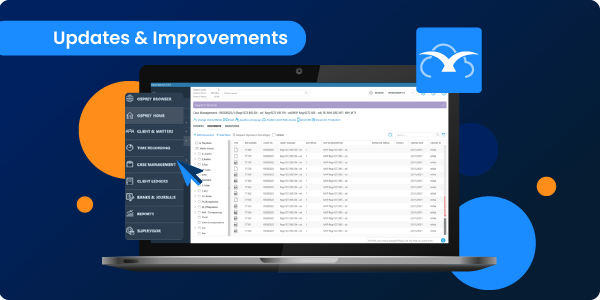 Following client feedback, we've improved and enhanced various case management functionality to improve the overall experience.
The changes & improvements include:
Gateway Windows – v2.3.0
When using the Osprey Gateway you can now access recently closed documents. All Word or Excel files launched via Microsoft Office – whether it's previewed, edited, recently cloned or checked-out – will automatically be saved to the 'Recent Documents' folder. You can access those recently closed files to avoid losing any documents.
The files within the folder are deleted after three days, when restarting the application, or via the 'Cleanup Temporary Files' from the dropdown menu.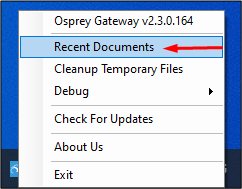 Web Browser – v1.34.1
The 'fees billed' KPI chart now shows the total billed hours for each fee earners but minus the VAT and disbursements. The KPI chart has also been enlarged on the dashboard.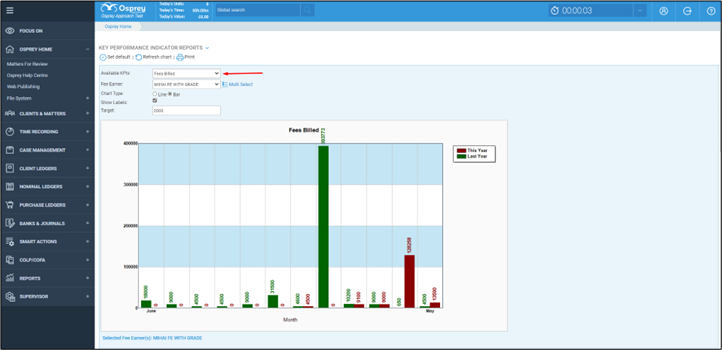 Special characters and spaces in the Organisation ID
Special characters and spaces are no longer valid when completing the Organisation ID. This will prevent issues in Dossier pages and other functionality that wasn't compatible with special characters.
This is applicable for both the web browser and Windows app.
Accuser ID & email fields
The Accuser ID and Accuser email formula fields within a Dossier page now autocompletes with the name and email of the logged in user.
This change has been applied to both the browser and Windows app.
Case Management App – v3.2.4
Contact and organisation fields in workflows
The contact and organisation fields can now be left blank when submitting a questionnaire, via a workflow, without causing errors in the Dossier pages.
Correct matter history files
Switching between clients in Osprey is now more seamless. Further protection has been applied to ensure the matter history files instantly change when you select a new client and matter.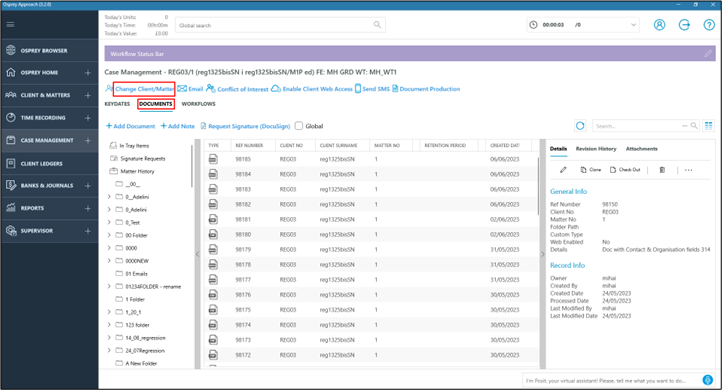 WIP limit warnings are now available in the case management app. Depending on the settings, the pop-up WIP warning specifies the amount left after exceeding the set percentage limits, or highlights how much the current balance exceeds the set limit. This applies at both matter and client level.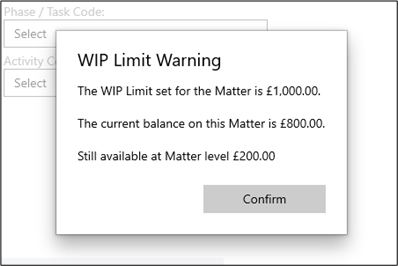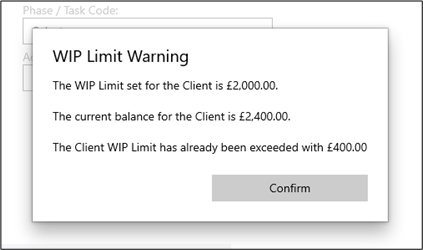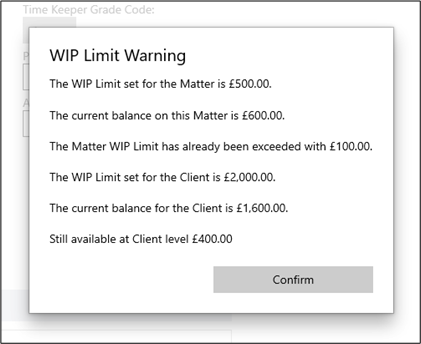 For more information & support
If you need more information or support on the new updates, please contact our support team who will be happy to help. Submit a support ticket, or call us on 0330 060 4940.