A busy Spring & Summer of product and support updates for Osprey Approach
Updated Jul 18th, 2023
Spring and Summer have been exceptionally exciting period for the team at Osprey HQ. Big software integration updates and brand new websites have kept the team very busy.

Read on to learn about a number of new integrations for Osprey, our CEO Craig Matthews becoming the Chairman of the Legal Software Suppliers Association and our brand new website and help center!
---
Autumn Roadshow dates and locations
We're excited to be touring the country once again, visiting new and existing customers up and down the UK throughout September, October and November.
The team will be giving product updates, providing informative sessions and delivering hands-on workshops all over the country during our ever popular bi-annual roadshow.
Click here to watch our on-demand roadshows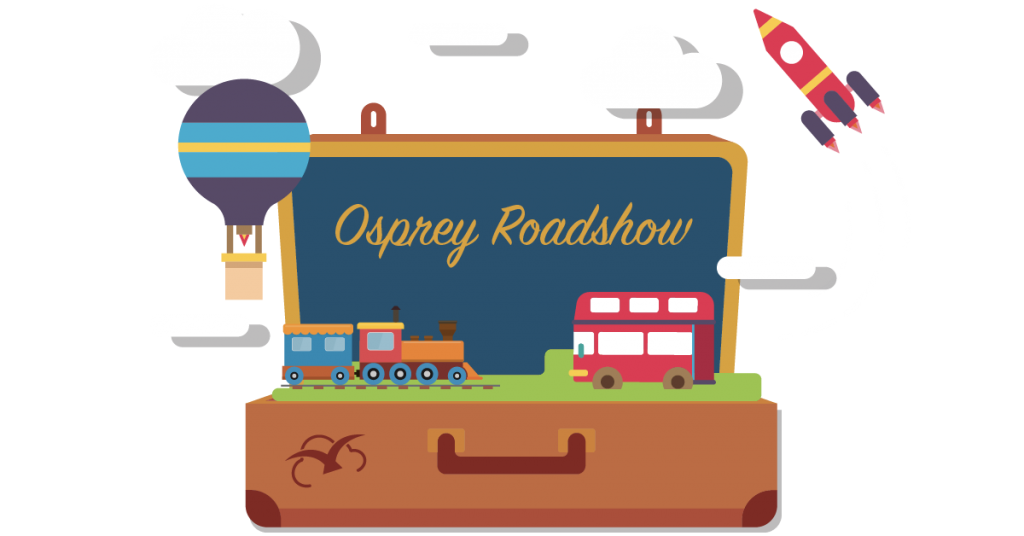 ---
New Support Portal and Osprey Website
In August we were excited to launch our updated online support options. You can now browse our help guides and video tutorials online, as well as conveniently book multiple remote training sessions from one place.
The new support portal will allow us to continue building on the level of customer care we are already very proud of.
We were also delighted to launch a brand new website for the Osprey Approach brand, take a look!
---
Powerful new integration with LexisSmart Forms for cloud-based document generation
After months of hard work by both companies, we were delighted to provide Osprey customers with access to over 4,000 continuously monitored and updated forms, thanks to our unique partnership with LexisNexis®.
---
Updated SearchFlow integration for a faster and more efficient way of managing property searches
The integration enables property lawyers to seamlessly order and manage residential and commercial conveyancing searches, reports and submissions from the UK's leading search provider within the cloud-based practice management solution.
---
Our CEO, Craig Matthews, was appointed Chairman of the LSSA
The Legal Software Suppliers Association (LSSA) is the UK's industry body for legal systems developers and vendors. At their 2019 AGM they appointed Craig Matthews the chair of this important group.
---
And in case you missed it….