Add an item to the matter history
Updated Dec 22nd, 2022
Who is this guide for?
Any Users
Any documents you have stored locally, or on a network drive, can be uploaded to the matter history against your clients to enable a fully paperless office.
To add a new document, you can use either of the methods below.
Drag & Drop
Please note that Drag and Drop is only currently available when using Osprey Web via a Web Browser.
To add an item to the matter history using the drag and drop method, first select the client/matter to which you'd like to save the file, and ensure you are sitting in the Matter History. If you wish to upload to a Matter History folder ensure you have the correct folder selected.
Next, in file explorer, navigate to the folder in which your local/network/USB drive document is held, then simply drag it from the folder and into the matter history of the client/matter you wish to save it to.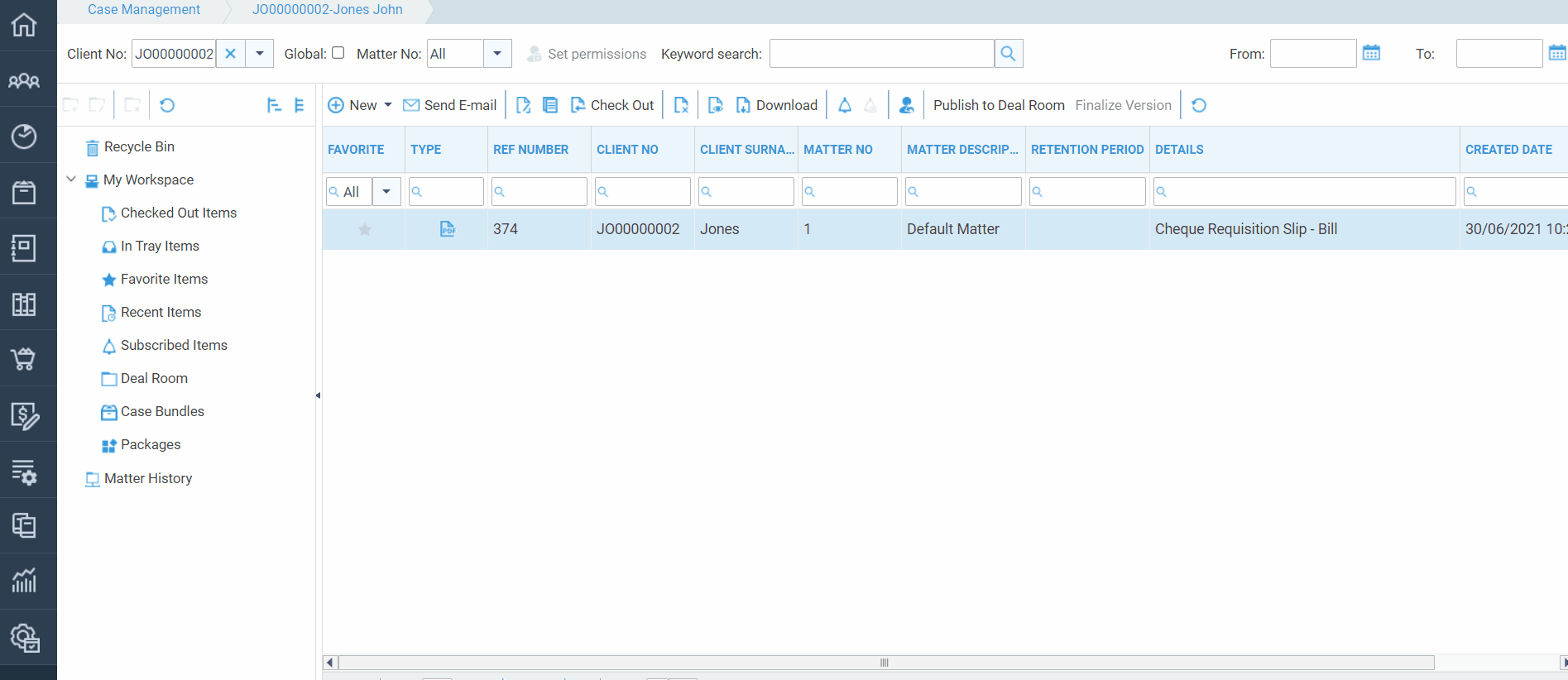 You can upload multiple documents at the same time in this way: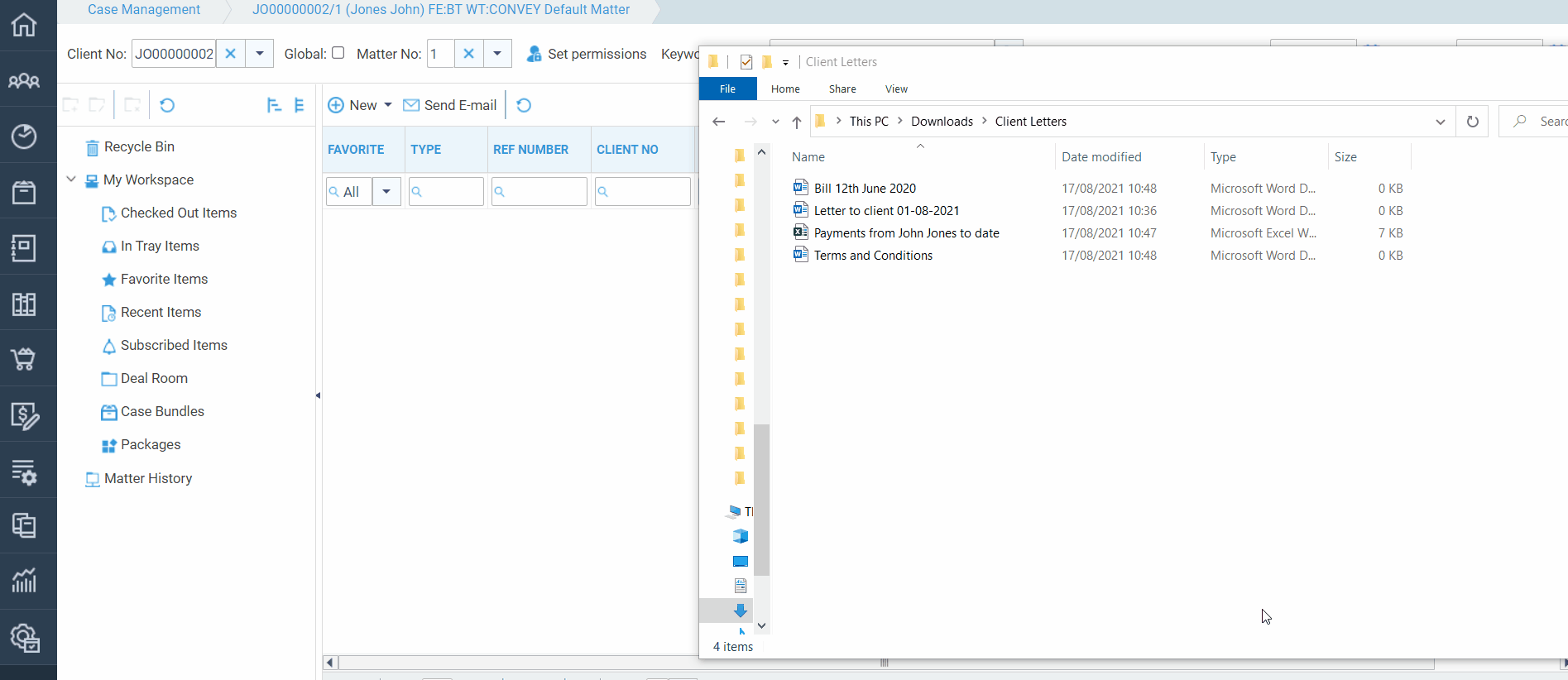 Manually add a document
You can also use the New option to add a document, or a note to the matter history.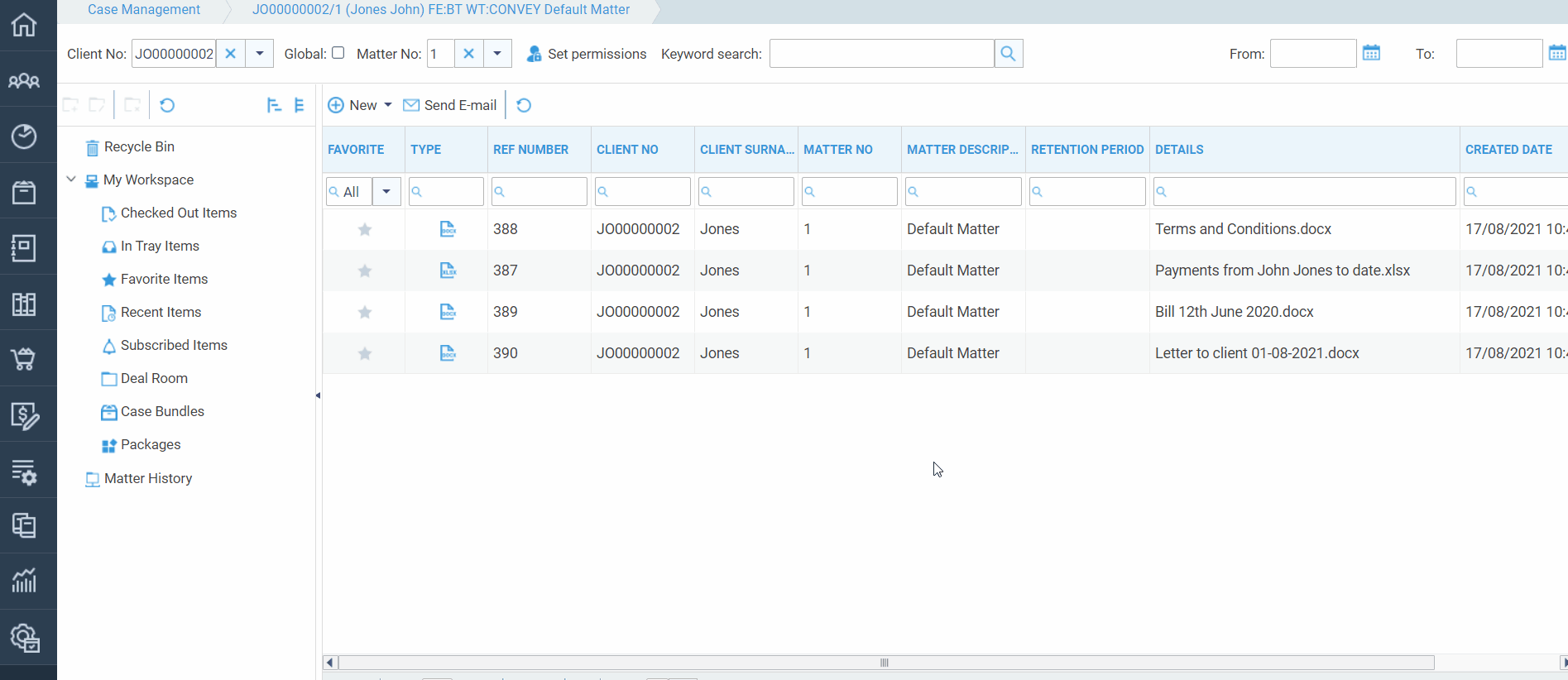 Adding a Document in the Case management App
Go to Case Management and click Add document to open your Local documents then chose the document you wish to add and then choose which folder you would like the document to be saved into, choose the custom type if necessary, enter the document description, you can chose a retention date and finally if you wish to change the processed date you can. You then click save and it will appear in the matter history