Adding & Amending Organisations (App)
Updated Dec 22nd, 2022
Who is this guide for?
Any Users
You can store the phone and address details for the professional firms. This guide will go through adding and subsequently editing organisations on Osprey.
Adding an Organisation
Open the Osprey Approach app, Expand Case Management and click Organisations.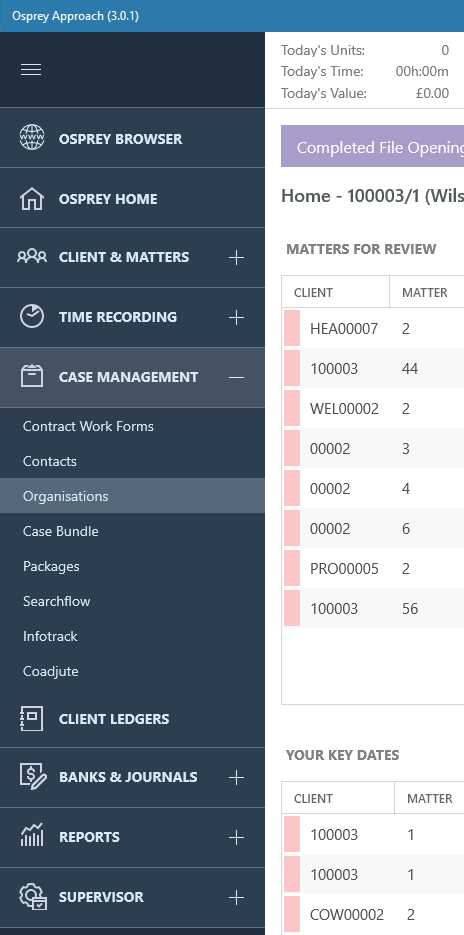 Click the 'Add' button.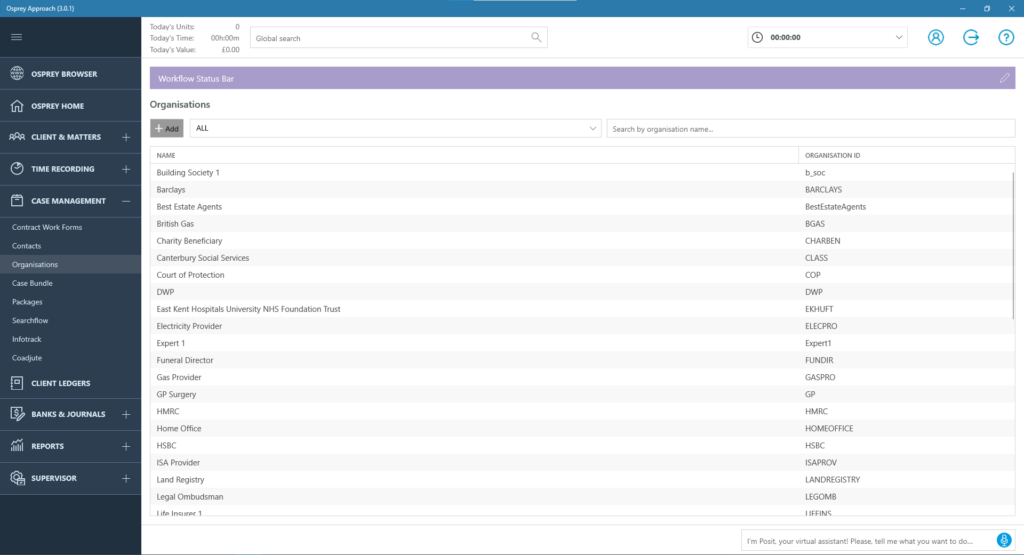 Fill as many details as possible, the Organisation ID should be unique and be a short description (no spaces) of the Organisation Name.
The ID cannot be changed once created.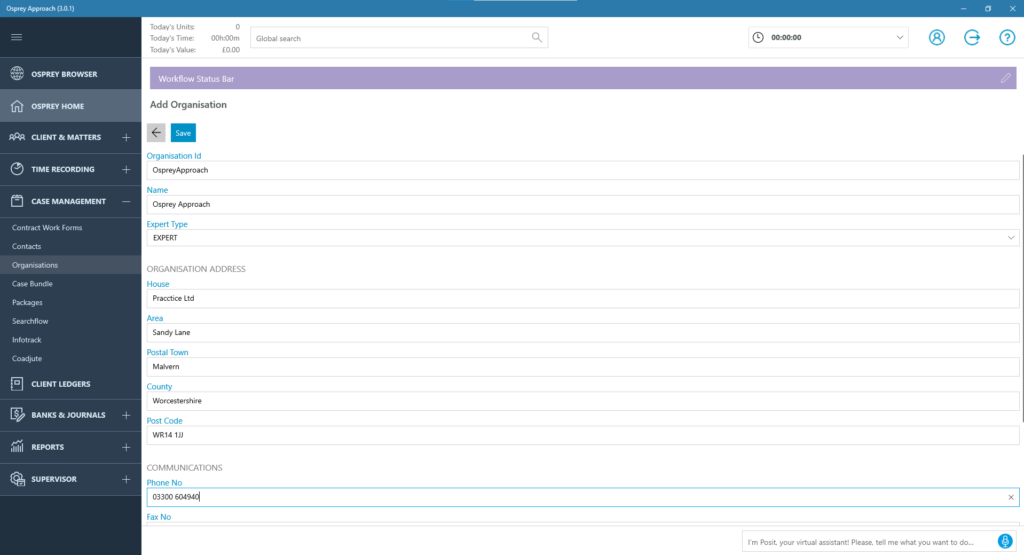 Click Save.
Amending an Organisation
To edit an organisation, navigate to Case Management > Organisations.
Left-click the Organisation that you wish to edit.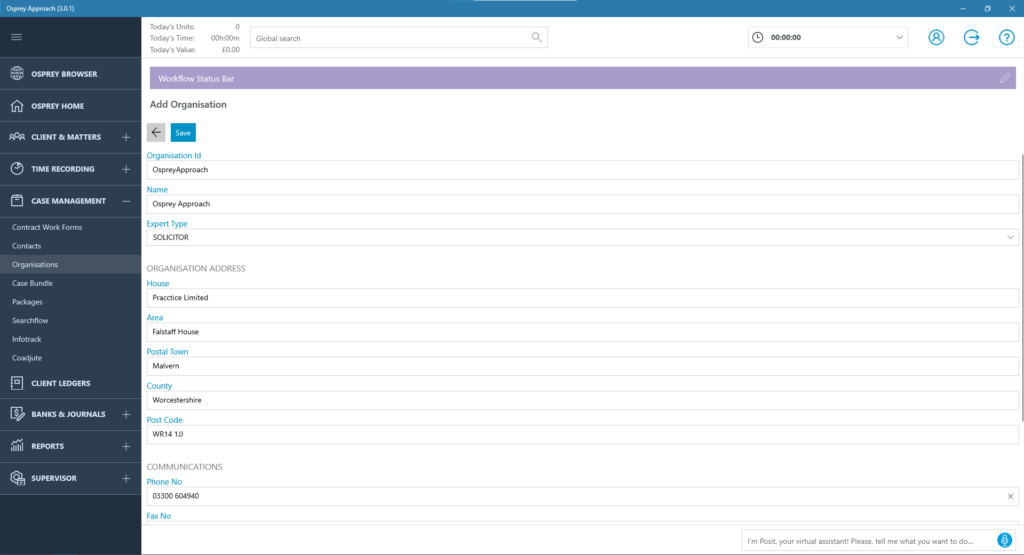 Remember if you make any changes, to click 'Save'.
Adding & Amending Contacts
Use the below guide for further details on adding and amending Contacts.