Cloning a scheduled report from an existing scheduled report
Updated Oct 3rd, 2023
Who is this guide for?
Any Users, Case Management Supervisors, System Supervisors and Report Writers
Open the report writer.
Click Open Report.
Right click on the report you want to clone and select clone.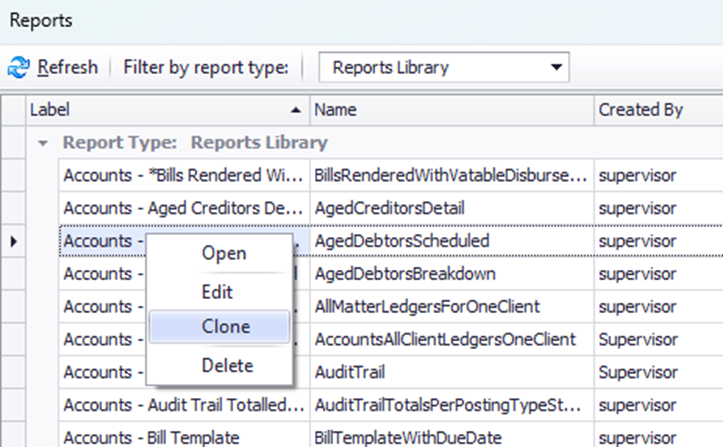 In the Filter String Editor, change the fee earner ID you want the report to return values for: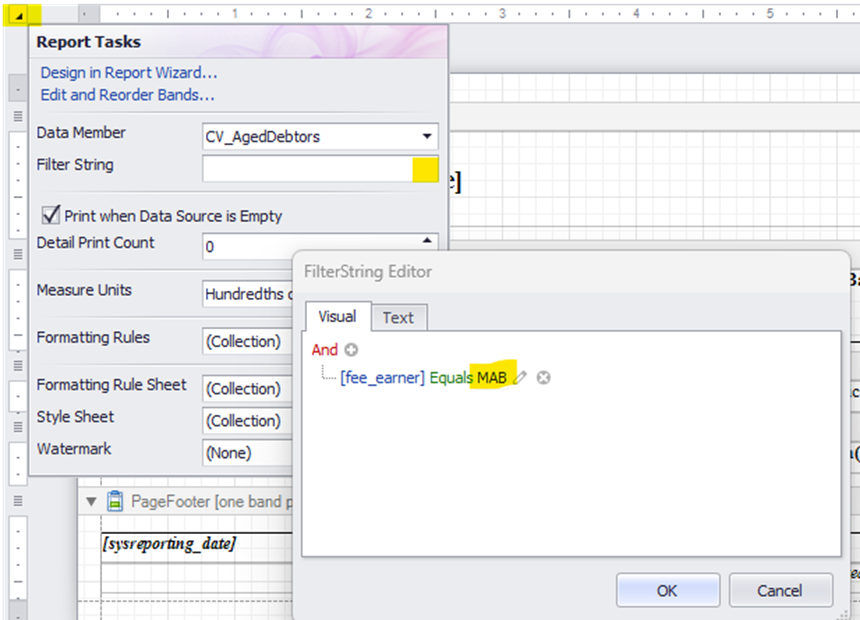 Save the report and give it a new name.