DocuSign Integration
Updated Jan 9th, 2023
Who is this guide for?
Case Workers
Our Case Management App offers integration with DocuSign which allows you to enable your clients and associates to sign documents through the online portal.
To setup the templates to accept signatures please review our DocuSign Anchor Text guide.
Select Case Management and then Documents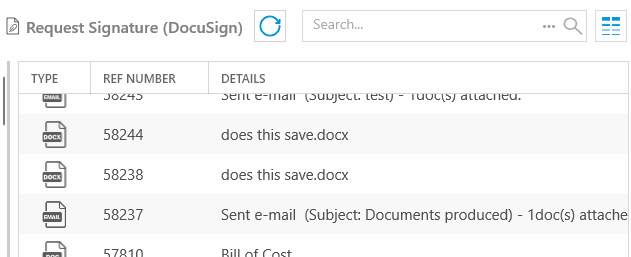 Please note that only Word documents can be used. If a PDF is selected, then a warning will appear advising of this.
You may also select multiple Word documents.
You will now be prompted to log into DocuSign. Enter your email address, password and encryption code.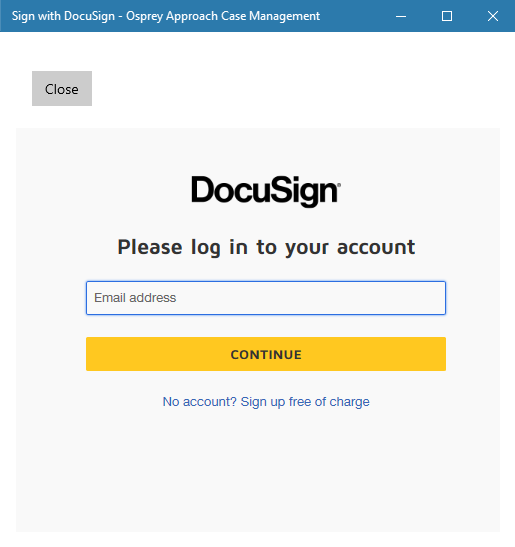 After logging in once, this will create a login token, so you will not need to log in again.
You can now select a contact to send the signature request to.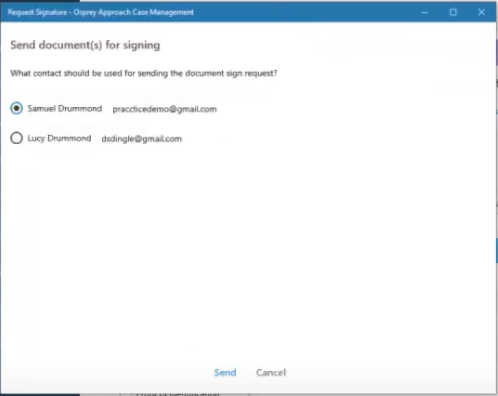 Now that this has been sent, the recipient can log into the Client Access Portal, providing they have been given access.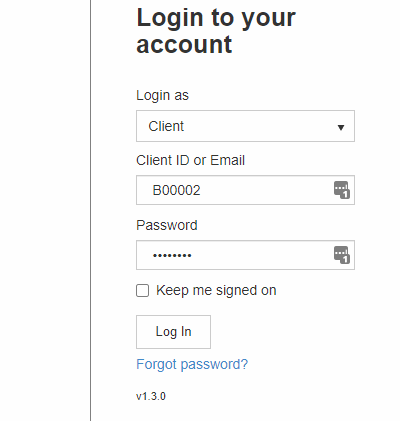 Navigating to the bottom of this screen will show any pending signatures.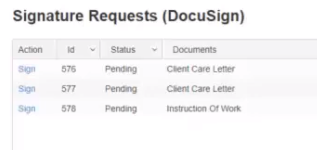 The user can select Sign to view the document.
Once open, the signature and date can be dragged and dropped into the document wherever they need to go.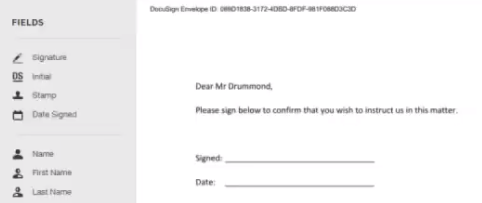 Other fields are available if required.
Select Finish. The user can then close the document.
Now if we navigate back to the Case Management App.
We can see that the document has now been changed to a PDF. Indicating that this document has been signed by the client or associate.
You will receive an email when your client or associate views and signs the document.
Selecting Signature Requests in Documents shows the status of any requests

Pending requests may also be removed.