Who is this guide for?
Accounts Users and Accounts Supervisors
Osprey will allow you to keep track of the quarterly collection of VAT to HMRC using the VAT Journal.
At the end of quarter the amount of VAT due to HMRC is payable.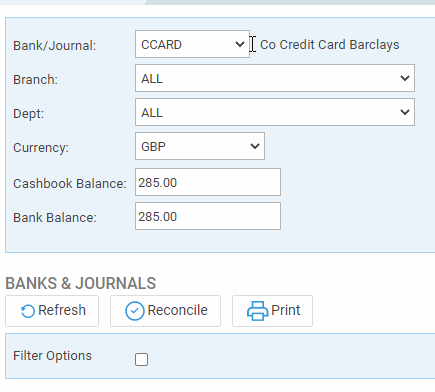 Click Post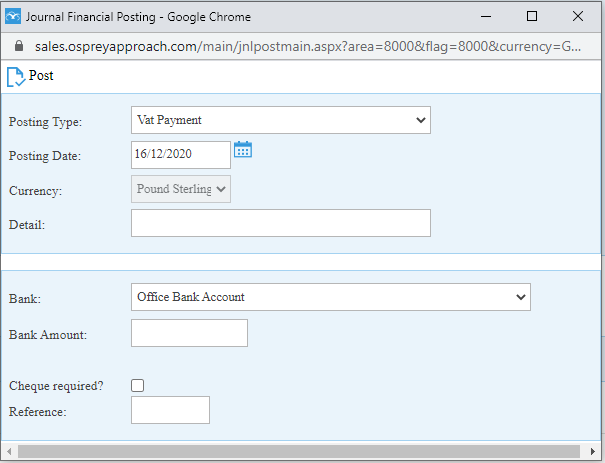 Set the correct Posting Date, type the appropriate Detail, from the drop-down list select the correct bank, the Bank Amount is the amount to be paid to HMRC.
Enter a reference and click Post.
If a refund has been received, this can be posted as a VAT Adjustment.