Printing the Time Ledger (Browser)
Updated Jan 17th, 2023
Who is this guide for?
Any Users
In Osprey you can print the time ledger for ease of reference.
Firstly you must have a client and matter loaded. Then navigate to Time and then Print.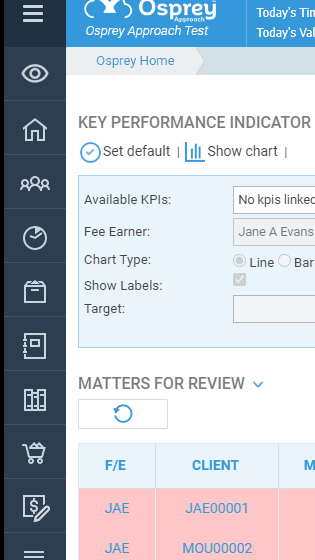 From the screen that now appears you can choose the pararmeters of the report.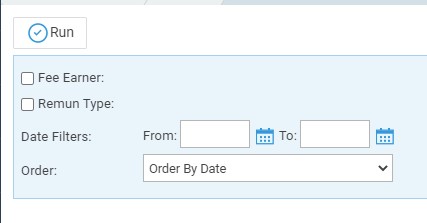 Place a tick in the box next to Fee Earners and a list of fee earners will show from which you can select the fee earner or fee earners for whom you wish to view their time.
Place a tick in the Remun Type box and a remuneration types will show and you can select the remuneration type for the time you wish to view
You can use the date filters to select a specific time range for the time you wish to view.
From the Order box you can choose either order by Date which will order the time by the date of the time or you can select Order by entry which will order the report by the date the time was added to the ledger.