Run a Disk Cleanup
Updated Jan 4th, 2023
Who is this guide for?
Any Users
Sometimes your computer will hang onto old temporary files. You can clear these out to assist the performance of your machine.
The first way to access the Disk Clean-up is to go to your control panel either through the start menu or by pressing the Windows key and 'R' together, then entering 'Control Panel' where prompted and then clicking 'OK'.
Now select the 'Administrative Tools' icon.

And select 'Disk Clean-up' from the available list.

The second way of running the Disc Clean-up is to type cleanmgr.exe into the 'Run' box as below and then select 'OK'.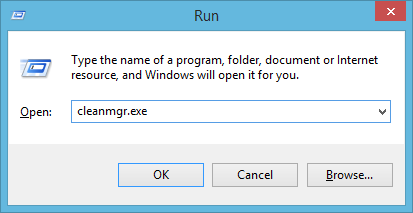 After running the program, A prompt may ask you to select which drive. This will normally be the 'C' drive. Following selection of the required drive, your Disc Clean-up panel will appear.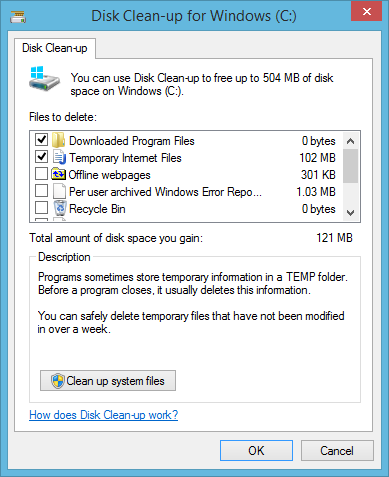 On the right hand side of this screen you will see the size of the area to be cleaned. There is no need to tick any that say '0 bytes'. Tick any temporary files options, as well as the Recycle Bin. When you are happy with your selection please select OK.
The Disc Clean-up will now run. Please note that this may take some time to complete.