Who is this guide for?
System Supervisors
It is possible to automatically log users out of the system after a certain amount of time of inactivity, this is called an 'application timeout'.
To set up the timeout, go to 'Supervisor' > 'System Setup' > 'System Settings' and then click on the 'Edit' icon.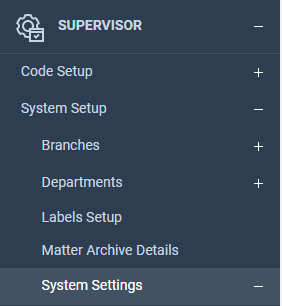 Now select the 'Edit' button in the top left corner.
At the bottom of the list, below 'Email Signatures Behaviour', you will see the 'Application Time Out' setting.
Set as required and save.