Add Report Types for your custom reports
Updated Apr 13th, 2023
Who is this guide for?
Case Management Supervisors, System Supervisors and Report Writers
You can add Report Types to store your own custom reports. Any custom reports you have created or we have imported/created for you will sit under Reports > Reports (New) in the browser. The Report Types sit under this menu:

To add a new Report Type, follow the steps below.
Navigate to Supervisor > Report Setup > Report Type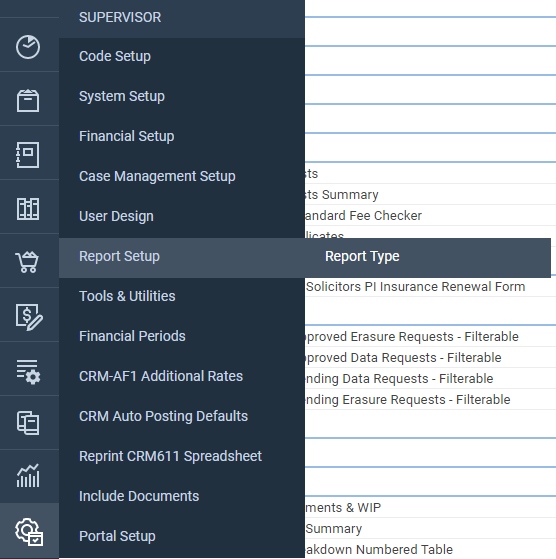 The current list of Report Types is shown. Click New to add a new Report Type:

Add a Name (required) and a Description (optional) for the Report Type: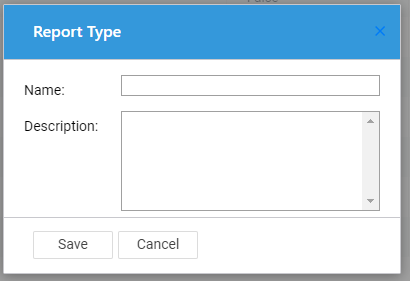 When creating a new report (or saving an existing report), you can now use the Report Type drop down to select your newly created Report Type.