Who is this guide for?
Accounts Supervisors, Case Management Supervisors, System Supervisors and Report Writers
Prior to taking the Report Designer course, please check the following. Failure to do so may result in the training being postponed.
When logged in as a Supervisor user, you can see the following areas:
Reports > Reports (New) and the list of currently available reports:

Supervisor > Report Setup > Report Type: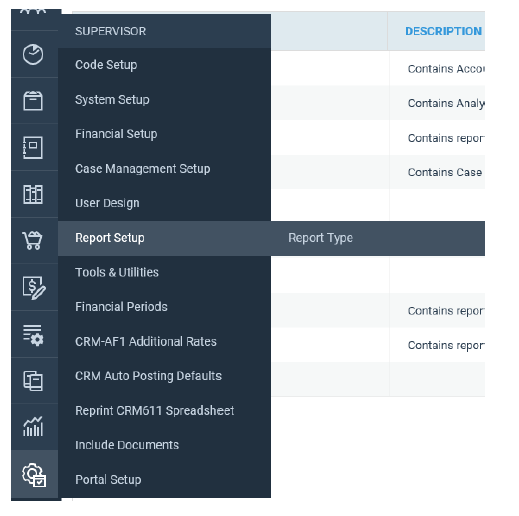 If you do not have access to either of these areas, please follow the steps below.
Go to the Supervisor area of Osprey and then select 'System Settings'. When the menu appears, click on 'Users' and then 'Access Templates'.
This will open a list of the areas of Osprey which can then be edited to allow access for users linked to a specific template.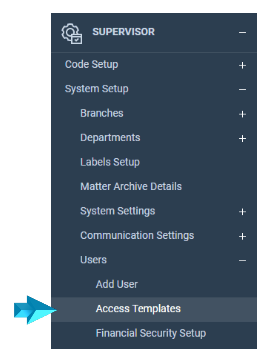 Edit the 'Supervisor' template and scroll toward the bottom of the list of Supervisor check boxes. Ensure the areas displayed below are checked:

In order to allow users access to any saved reports, ensure that the following options are checked against any relevant access template under the Reports area.

Ensure that you have installed the Report Designer software on the PC that you intend to perform the training session on, using the link below. This may require administrator rights, so we recommend that you discuss this with your IT team.
http://deploy.ospreyapproach.com/products/tools/ReportDesigner/ReportDesigner.zip
Click the link above, and a box similar to the below will open:

Click Open.
A File Explorer box will open:

Double click the ReportDesigner folder, then double click the setup.exe file:

Follow the instructions to install the Report Designer.
Ensure that your Osprey User ID is linked to the Supervisor access template – only Supervisor users are permitted to log in to the report designer. This can be checked from Supervisor > System Setup > Users: