Introduction
This Guide will take you through how to install and log in to the Osprey Gateway in a remote desktop environment
Installing the gateway
Please click the following link to download the gateway https://apps.ospreyapproach.com/gateway/rdc/setup.exe
Once you have downloaded the file, please run it and confirm you wish to install the Gateway.
Logging in
To use the osprey gateway in a remote desktop environment, you will need to log in to the gateway. You can do this in the tray by the time/date. Right click on the gateway icon and select log in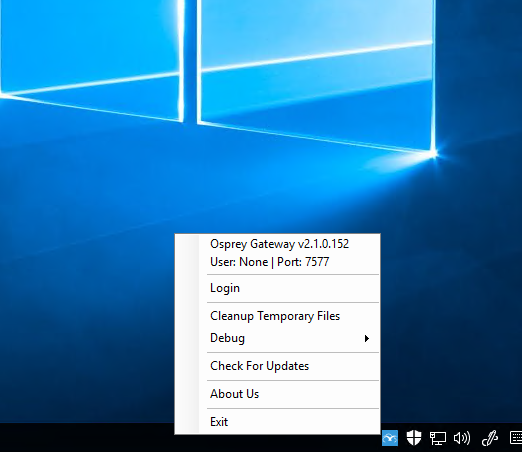 When login is selected the below screen will appear. Enter your osprey URL, Username and Password to log into the gateway the exact same way you would log into osprey.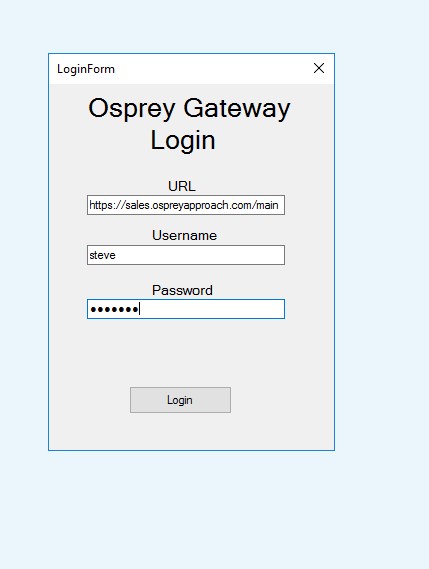 Once you have logged in to the gateway, you can log in to Osprey in your browser of choice and produce and amend your documents as expected.
Please see the below guides on how to produce documents in the browser