Marking Up Time (Browser)
Updated Dec 22nd, 2022
Who is this guide for?
Case Workers
The Mark Up Ledger available in Osprey will allow you to vary the amount chargeable for time postings.
Viewing the Mark Up Ledger
You can view the Mark Up Ledger within Time Recording Menu and selecting Mark Ups. It shows the Time Ledger and any Mark Ups which have been applied.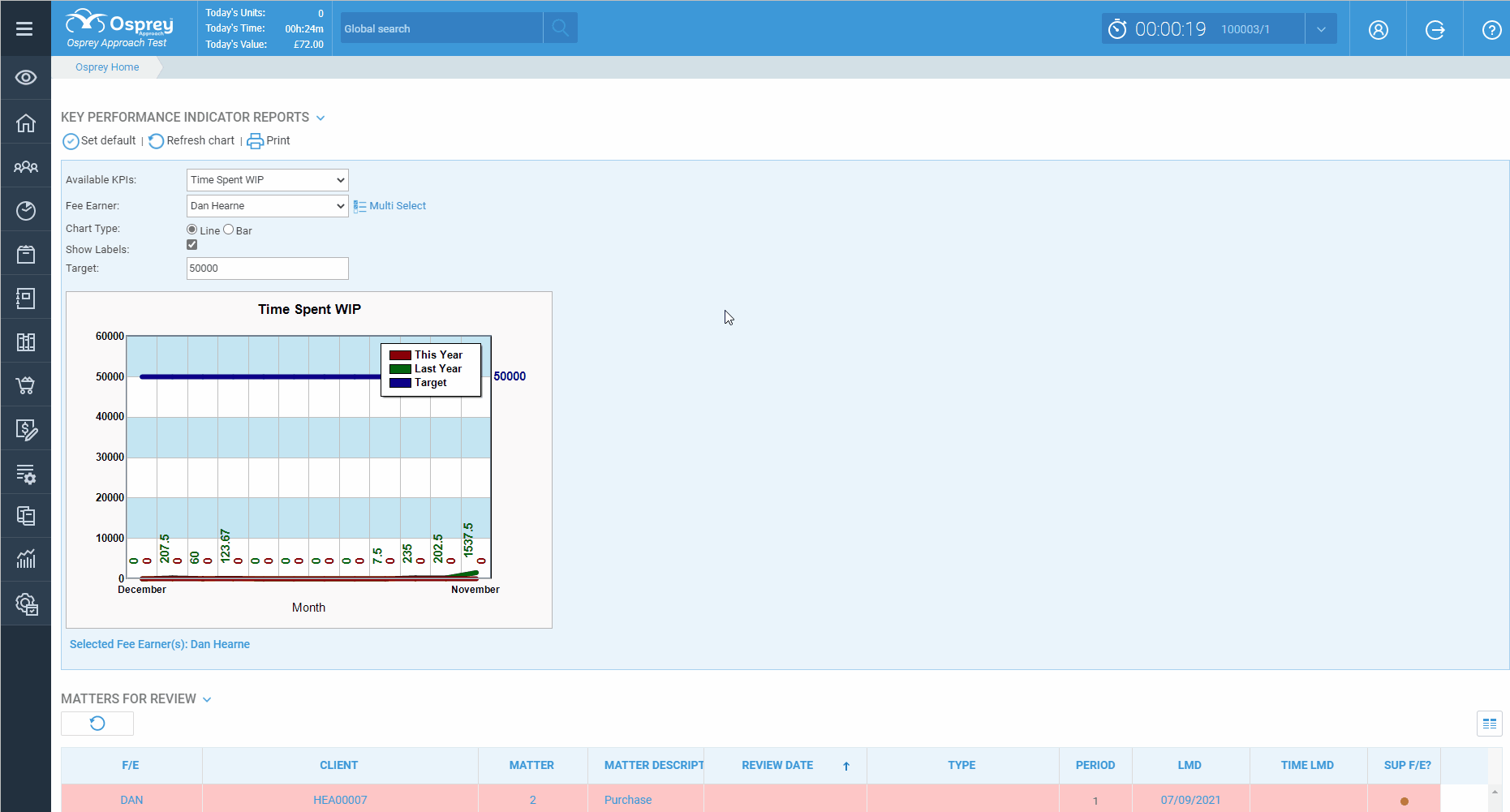 The Value and MU Value columns will show the original time value and the marked up value.
Applying a Mark Up
If you choose New Rate postings may be marked down as well as up
You can apply mark ups by selecting Time Recording > Mark Ups > Mark Up Time.
On the new screen you may use the filters of Fee Earner, Remuneration Type, Activity as well as setting a date range to choose the postings to mark up.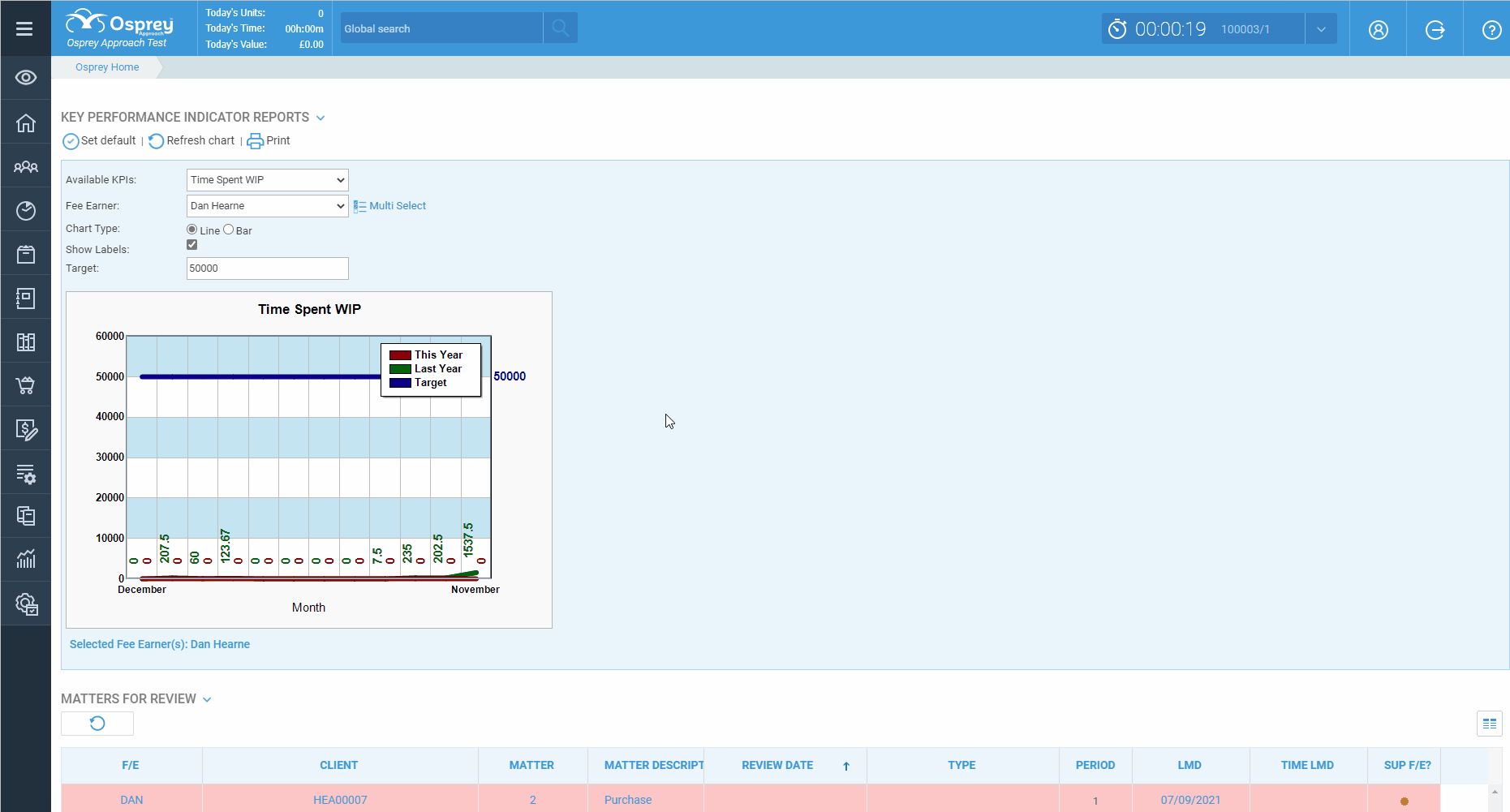 You can apply a Mark Up by percentage or by setting a new hourly rate.
Click Mark Up to apply the Mark Up, and repeat as necessary. Once all the Marks Up are set, click Accept.