Who is this guide for?
Case Workers
Should have a client with multiple matters and time has been posted to the incorrect matter it is possible to transfer time to the correct matter.
To do so, select Transfer Time from the Time Recording Menu.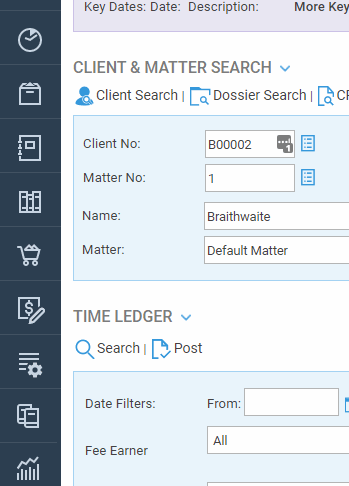 It is possible to filter the postings by Fee Earner, Date.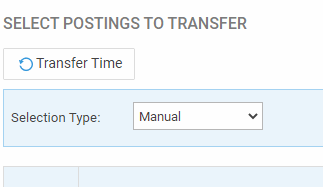 Tick the postings to Transfer

Enter the client and matter numbers to transfer the postings to

Should you need, to click Show Client Search to search for the matter to select. With the client and matter numbers filled in click Transfer Time.

You will also be asked to confirm you wish to move the Matter History entries also, please ensure you click OK, choosing Cancel with leave the Matter History entries on the original matter.

You may view the movement of time entries for the matter by selecting Transferred Time, displaying entries transferred from the matter first followed by entries transferred to the matter.